New Petzvar 120mm f/4 Lens for the Hasselblad 500 is Made by a Single Man
If you shoot with a Hasselblad 500 series camera, there's a new lens on the horizon: the Petzvar 120mm f/4. Unlike other lenses, which are designed and mass produced by large companies, this one's a bit different — it's produced by a single lens maker.

Denys Ivanichek
is an Olympia, Washington-based civil engineer who graduated with an electromechanical engineering degree in Ukraine in 1995. After developing an interest in photography and optics in middle school, he has spent a great deal of his personal time in creating lenses and camera modifications.
In 2013, Ivanichek launched a V-mount Petzvar 120mm f/3.8 lens through a successful Kickstarter campaign. His Petzvar lenses use a Petzval scheme of two achromatic groups of lens elements. The design has well known "flaws and imperfections" that photographers generally prefer to call "character." It produces a distinct look in portraits, and can be used for landscapes as well.
"I wanted to create a lens that would produce an image resembling the kinds of images we saw in the first years of photographic era," says Ivanichek. "I wanted to produce a lens that would be unique for our time."
100 of those original lenses are now in the hands of photographers around the world, and Ivanichek is launching a 2nd generation version, the new Petzvar 120mm f/4. It builds upon its predecessor by incorporating a leaf shutter.
Rather than create a leaf shutter from scratch, Ivanichek will be harvesting existing Hasselblad Synchro-Compur shutters from C-generation lenses, rebuilding them, calibrating them, and using them in his new lenses. This is entirely a one-man project by Ivanichek.
"All stages, starting with design, drawings, ordering of custom-made parts and lens components from the optical manufacturers and machine shops to the final assembly and calibration of the Petzvar lenses is done entirely by me," he tells PetaPixel.
His first generation lenses were made with 18 main pieces, and all the engravings on the surface are manually done as well to give them a classic, professional look. "I'm using traditional pantograph engraver and classic Deckel fonts," Ivanichek says.
Here are some sample photos captured with the new Petzvar 120mm f/4: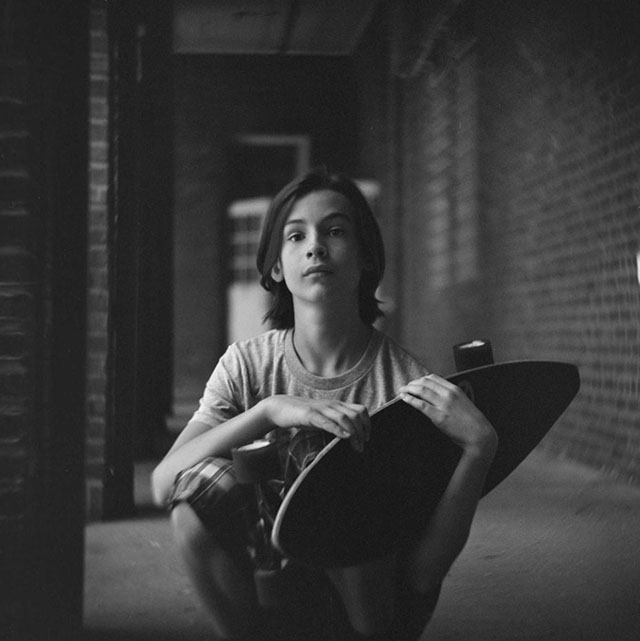 If you're interested in purchasing one, you can make a contribution of at least $650 over in the Kickstarter campaign.