The PowerGrip H2O is a Selfie Stick You Can Take Into the Water
Action camera accessory company PolarPro has announced the PowerGrip H20, the world's first battery-powered, waterproof selfie stick that you can take into the water with you.

PolarPro says the new stick is designed for "off-the-grid selfie shoots and underwater adventure junkies." In addition to serving as a camera extension for aquatic selfies, the PowerGrip also serves as an external battery for your camera.
The stick has a built-in 6,700 mAh Lithium battery, which can provide your camera up to 12 hours of shooting via the onboard USB ports — the equivalent of six fully-charged GoPro batteries.
An add-on Live Charging kit lets you charge your camera at depths of 99 feet, while an add-on LED Light Bar can provide 450 lumen of constant lighting for illuminating shots underwater.
The PowerGrip H20 is fashioned from ultra-durable glass-filled nylon and weighs just 9.5 ounces. The base grip measures 11 inches, and the arm can be extended to provide 33 inches of reach. Other configurations include a 22-inch pole and a follow-cam setup.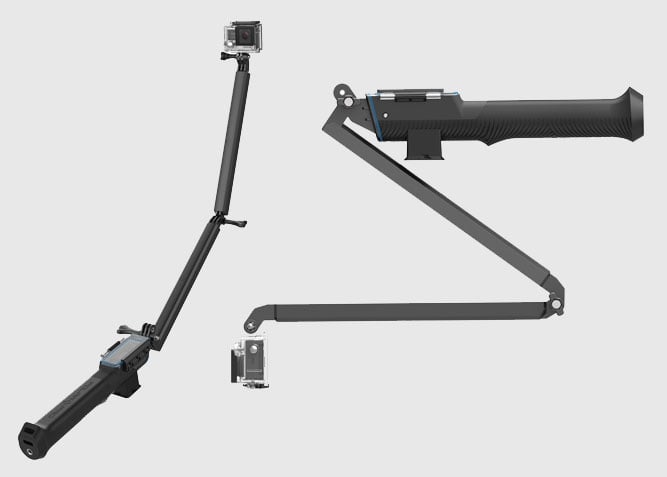 You can pre-order a PowerGrip H20 for $100 from the PolarPro website, and there's also a Kickstarter campaign going on right now that'll let you pick up a unit for $69.