Renee Robyn: The Photo Art Career That Started with a Motorcycle Crash
Canadian photographer and photo-manipulator Renee Robyn has had an unusual career journey — one that started with a devastating motorcycle crash. After getting knocked off her bike and run over by a vehicle, she spent 5 days in the hospital and the next 6 months learning how to walk again.
Photography turned out to be the one thing she could do all the time during her physical rehab, and during that time Robyn ventured deep into the world of composite photo art.

"I couldn't get anywhere," she says. "I had to bring the world to me."
The 3.5-minute feature above by SmugMug Films offers an inspiring look into Robyn's life and work.
Robyn shoots photographs in multiple locations and then uses Photoshop to combine them into one image to create "surreal and mysterious worlds that stretch the boundaries of imagination."
Here are a couple of Robyn's works alongside behind-the-scenes videos showing how they were composited:
Queen of Armageddon
Enchanting Autumn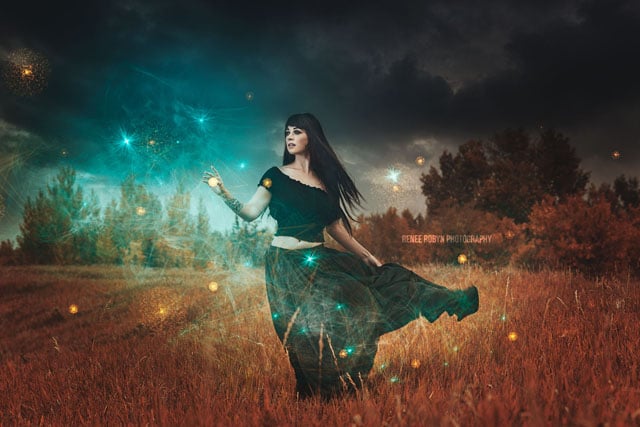 Here are some more images created by Robyn over the years, alongside before-and-after images:
Leap of Faith
Amelia
Kanína
Don't Forget Me
Finally, here are some of Robyn's images on their own:
Magdeline
Titan
Weightless
Wishmaster
Crusade
You can find more of Robyn's work over on her website.
---
Image credits: Photographs by Renee Robyn and video by SmugMug Films.