When Photographers Become Endorsements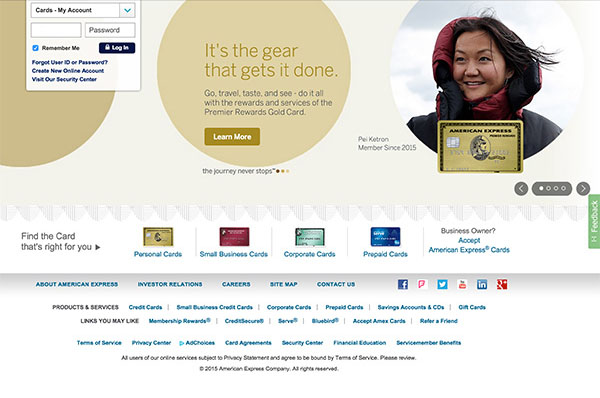 Photographers are used to being behind the camera, but the prominence and rise of photography – particularly through social media – has created emerging opportunities for photographers. No longer relegated to pimping camera gear and workshops, the contemporary photographer has many more possibilities to endorse everything from cars to credit cars.

Sell outs? Only in the strictest (and unrealistic) sense of the word. Photographers, especially photojournalists, have been often perceived as "heroic," but getting paid is another matter. With the loss of staff positions and budget cuts, photographers and photography has often suffered. But now, photographer have a chance to supplement their incomes by becoming celebrity endorsements.
Is there a potential conflict of interest, particularly for the photojournalists? Perhaps. But when you want a documentary look and feel, hire photojournalists like Toyota did with Sara Lewkowicz, Shaul Schwarz, and Ben Lowy. Surely, they would recuse themselves from potential journalistic assignments with Toyota in the future. Similarly, if brands are striving for authenticity, then there is a photographer to fill the need: millenials tearing it up on Instagram, or stalwarts proving the value of longevity.
But forget conflict of interest concerns. The real trend is that social media has enabled direct publishing. Photographers are finally able to build the enormous audiences they deserve without a middleman publisher, and brands are noticing. Hopefully, this is just the beginning. Here are some of our favorites from the recent past.
Mercedes Take the Wheel
Millenials aren't buying cars. And twenty-somethings don't view venerable brands like Mercedes as youthful. So Mercedes hired five top Instagram photographers in 2013 to participate in a challenge based on total Likes to win a new CLA.
"Take the Wheel" generated over 87 million impressions on the @mbusa Instagram account with more than 2 million likes and featured the work of Paul Octavious, Alice Gao, Tim Landis, Chris Ozer, and Michael O'Neal. Mercedes followed up the campaign in 2014 with #GLApacked, featuring the work of five more photographers.
Filson + Magnum
David Alan Harvey has a bag problem. He once told me he keeps acquiring new ones on his quest to find the perfect bag. The obvious solution? Design his own.
Long time retailer Filson partnered with Magnum Photos to develop bags with National Geographic photographers Steve McCurry and David Alan Harvey. The items are specifically designed as camera bags, but they're being manufactured and sold by a brand with a broad reach and affluent client base.
The bags won't make you better photographers, but they'll keep your cameras safe – and you'll look pretty damn cool too.
Audi
Photojournalist Lynsey Addario's deal with Audi didn't go unnoticed by the photo pundits. On one hand, you could argue that she was cashing in on her abduction and assault in Libya in which her driver was murdered. On the other hand, she is one of the world's best photojournalists who survived an abduction and assault. If Audi was looking for authenticity, it's hard to beat Addario.
One could also reasonably argue that any fame bestowed upon Addario as a result of the ad is necessarily going to benefit photojournalism. It's not like she's going to start photographing high end vodka bottles. No, I'm pretty sure she's going to keep doing what she's always done: tell the story of the afflicted around the world.
Land Rover and TIME
Land Rover engaged Time Inc to develop "branded content" around the launch of the Discovery Sport SUV. Rather than an overt ad, the campaign focuses around storytelling that emphasizes an "adverturous spirit and sense of discovery." For a visit to one of the few bioluminescent sanctuaries in the world, Time paired a marine biologist with photographer Owen Perry.
Yes, there are gratuitous shots of the vehicle, but there are also beautiful images combined with science.
American Express
American Express has long used celebrity endorsements, highlighting their "Member Since" exclusivity. In the past, the company has used actors, athletes and musicians. But in their most recent campaign, they highlight two accomplished photographers. Why? Because their last foray using photographers helped AMEX garner over 10 million Instagram impressions in two weeks – doubling their daily average.
Pei Ketron has over 861,000 followers on Instagram and has worked for for clients like Adobe, Apple, ANA, Mercedes, Michael Kors and more. AMEX followed her to Iceland to produce a commercial as well as the login screen to their online presence.
National Geographic photographer Paul Nicklen is one of the best and most decorated nature photographers in the world. AMEX followed Nicklen to capture an image of a bear, and boy, did they get what they were looking for.
Photography is not always fun, but AMEX uses jump cuts, stunning vistas, and cool voice overs to produce an inspiring campaign.
---
About the author: Allen Murabayashi is the Chairman and co-founder of PhotoShelter, which regularly publishes resources for photographers. Allen is a graduate of Yale University, and flosses daily. This article was also published here.