TEDx Talk: Babycakes Romero Discusses 'The Death of Conversation'
Street photographer Babycakes Romero scored a viral hit last year with his project "The Death of Conversation," a series of photos showing people "together" but lost in the worlds of their own smartphones.
Romero was recently invited to TEDxBergamo in Italy to talk about the project and his thoughts on the images. You can watch the 16-minute presentation above.

In case you missed it the first time around, here are some of the photos from the series: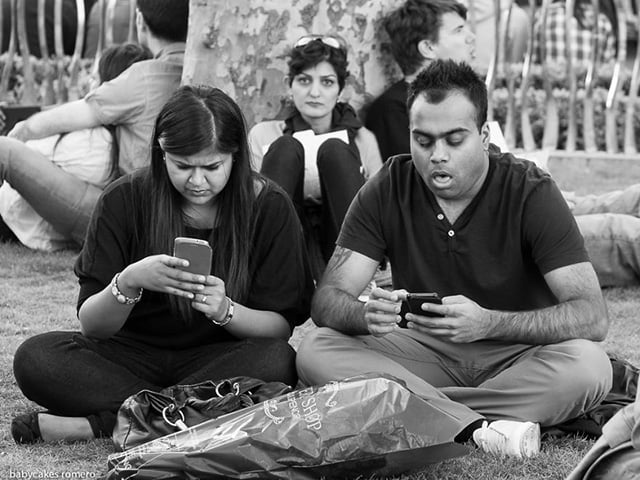 You can find a larger set of the photos in our post from last year. More of Romero's photo projects can also be seen on his website.