IsItNude is a New Site That Can Figure Out if a Photo Contains Nudity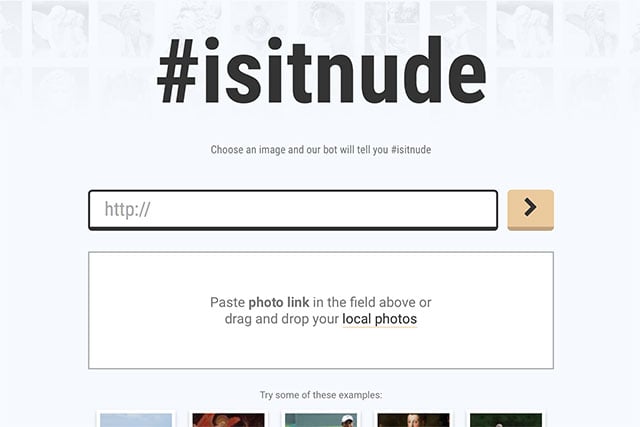 A new website, IsItNude.com, has set out on a mission to help identify whether or not photographs contain nudity. California-based algorithm company, Algorithmia, designed the custom code for a client, but you can use the above link to test it out for yourself. If interested, you can even pay to use the system within your own application or website.


According to Wired, Algorithmia's Chief Technical Officer, Kenny Daniel, explained that a customer wanted to run a website with the intent of it being 'kid-friendly'. The company then set out to design the needed algorithm. Daniel explains the process, "One of our engineers took some algorithms off the shelf, things like image detection, skin color detection, and then put them together."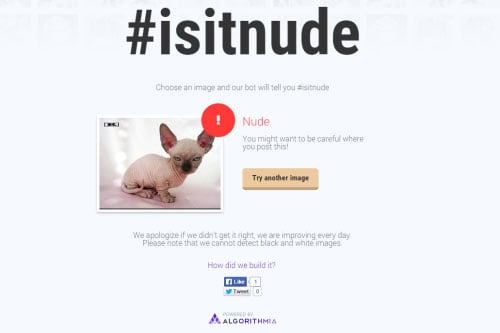 While the algorithm may have its appeal for customers looking to weed out nudity, the technology could also undoubtedly be helpful on popular photography sites such as 500px and Flickr. Being able to categorize 'mature content' could be useful to members who don't care to receive the uninhibited experience.
Of course, you can imagine the adverse effects of such an algorithm, such as someone specifically scouring the web for nude images of a particular individual. The general advice, as usual, is simply not to post naked pictures of yourself online.
Feel free to give the website a spin and test out exactly how smart the algorithm is at its job. Algorithmia will be using the data it collects from the site to improve the existing algorithm, but they note that they will not retain any of your photographs.
If you are interested in utilizing the software on your own website, then you can check out the prices and API details by clicking here.