Kate Middleton Shot Her Own Royal Baby Portraits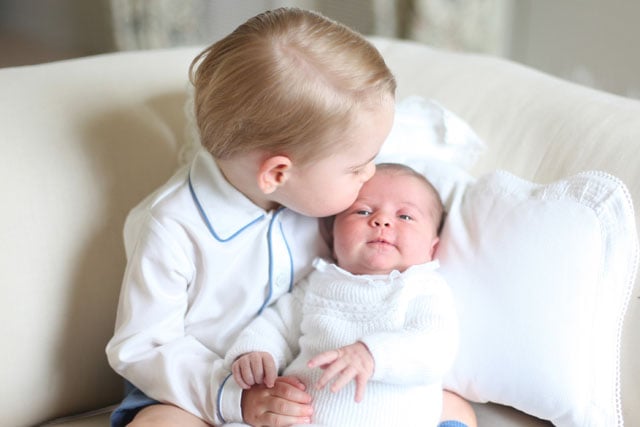 Did you know that quite a few members of the British royal family are passionate photographers? This past weekend, Prince William and Kate Middleton released a set of four portraits showing their two children. Rather than hire a photographer for the occasion, Kate, a photography enthusiast, shot the royal baby pictures herself.

The photographs show 2-year-old Prince George holding his new sister, Princess Charlotte, who was born back on May 2nd. According to The Telegraph, the photos were captured using a Canon 5D Mark II DSLR.
"The Duchess of Cambridge has a passion for photography and here she has shot four beautiful photographs of Prince George and Princess Charlotte," writes Telegraph photo editor Matthew Fearn. He notes that Kate used a fairly wide aperture for a shallow depth of field, and that the lighting for the portraits was "technically excellent."
Kate actually studied photography as part of her art history degree from St Andrews University and reportedly knows quite a bit about the craft.
Other members of her family who identify as photographers include Prince Harry (whose photos from Africa were published last year), Prince Andrew (he took an official photo of the queen back in 2002), and Queen Elizabeth herself (she's described as "keen photographer")
---
Image credits: Photographs by the Duchess of Cambridge via AP