Adobe Sneak Peek: Retouching a Giant 50MP Photo in Prototype Mobile Software
Adobe wants to be the 800 pound gorilla of mobile photo editing. Today the company released the 2-minute sneak peek video above showing off some mobile retouching features its currently developing. In the clip, Photoshop product manager Bryan O'Neil Hughes shows how effortlessly photographers will be able to edit 50.3 megapixel Canon 5DS photos in the app.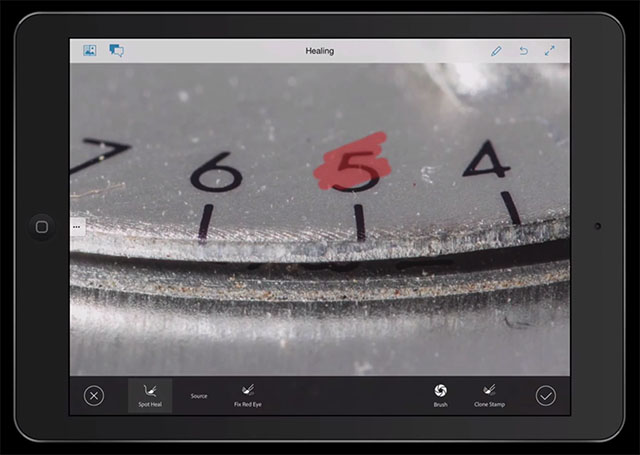 What's impressive about the preview is how quickly the tablet app is able to make edits and commits to the giant file produced by Canon's new DSLR. "It's done instantaneously to a 50 megapixel image," Hughes says.
We also get a glimpse into how easy it is to zoom into high-res shots and made high-quality edits using the healing and clone tools.
Features mentioned in this preview include: spot healing, cloning, before-and-after comparisons, instant commits, liquify (warp, pucker&bloat, twirl, and reconstruct), paint brushes, vignetting, and non-destructive editing.
This is "nothing [Adobe's] ready to release just yet, but I wanted to share an early preview," says Hughes.
(via Adobe via Photography Bay)