Famous Movies and TV Shows Recreated with Things Found at Home
We first featured the Cardboard Box Office project back in 2013 as parents Lilly and Leon Mackie were attracting quite a bit of attention for their creative recreations of Hollywood films with their baby boy, Orson. In the year-and-a-half since, the family has continued shooting low-budget photos, branched out into TV shows, begun doing commercial shoots with their concept, and been nominated for a Webby award.
Here's a second, deeper look at some of the work they've been creating as a family.

First off, the photos in the project are the result of clever set and prop design, camera angles, and lighting. Photoshop is only used to make minor tweaks to things like brightness and colors.
"Normally the sets take about 2-3 hours to build but some have taken twice that," the family tells PetaPixel. "We usually start them in the late afternoon/evening and take the photo at night when we have the most control over the lighting (The Lion King is the only photo to date that was taken during the day)."
"The budget is not a lot as we often reuse the same materials, furniture, and objects. Our only big purchases would be costumes, but even then they are usually purchased from thrift stores. A photo very rarely costs more than $30."
Return of the Jedi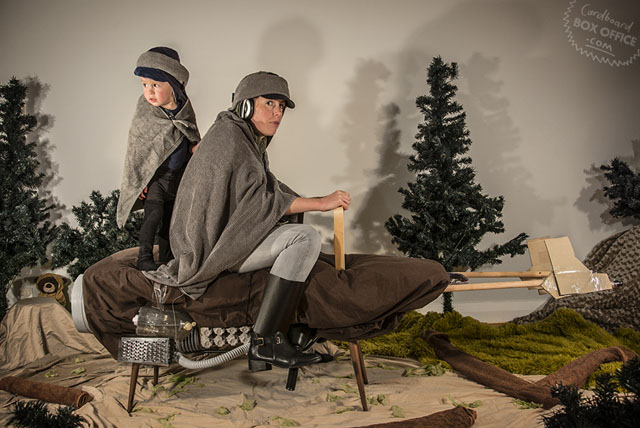 Breaking Bad
Mash
Napolean Dynamite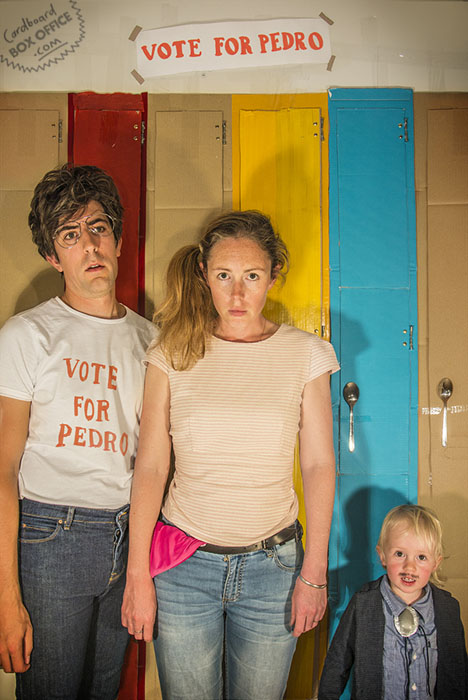 Jaws
The Matrix
The Godfather
Game of Thrones
Forrest Gump
Back to the Future
Alien
Fear and Loathing in Las Vegas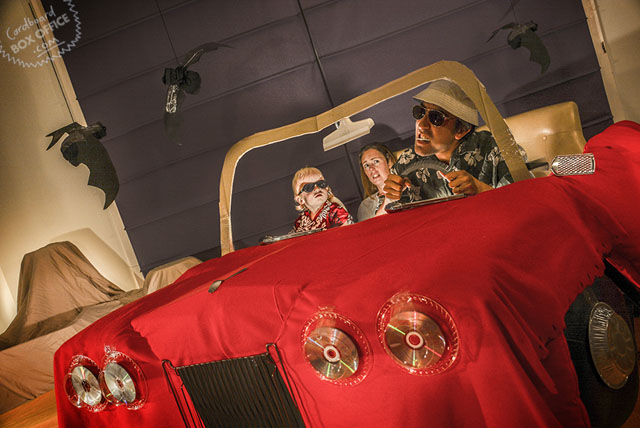 Batman
Free Willy
Honey I Shrunk the Kids
ET
Wayne's World
"The project really is just something we do for fun and to make people laugh," the family tells us. "We're pretty happy keeping it that way."
---
Image credits: Photographs by Lilly and Leon Mackie/Cardboard Box Office and used with permission.