Camyam Connects Photographers with Photography Workshops Around the Globe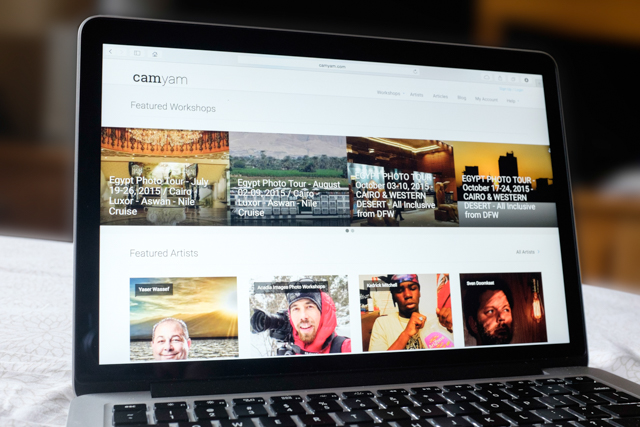 Camyam is a new photography marketplace website that allows professional photographers to market their workshops around the globe. If you've ever felt like it has been difficult to find an engaging workshop, then Camyam just may be the solution you have been looking for all this time.


The creators of Camyam explain that the site was created to resolve two problems. First was the inability, as you may have experienced, to quickly find workshops around the globe. On the flip side, was the second issue, allowing artists to easily "create, advertise, and sell a workshop" to those who may be interested. Fixing theses two issues allows artists and photographers to discover new experiences, wherever they may be located.
As of writing this article, the website has recently launched, and there are only nine workshops available around the globe: six in North America, two in Africa, and one in Asia. You can opt to either use their interactive map or enter a search query to help find the adventure you desire.
Once the site has grown a bit, you'll be able to find different workshops in a range of styles including action, aerial, animal, cityscape, family, erotic, fashion, food, landscape, people, underwater, wedding, and many more.
One of the most intriguing trips we found is an eight-day adventure to Egypt that tours the Great Pyramids, Egyptian Museum, Sphinx, Karnak Temples, and the Valley of the Kings. The trip costs $3,560 (not including transportation to Egypt) and features a collection of historical experiences.
If the idea of Camyam seems to tickle your fancy, then we suggest signing up. There is a bit of a chicken and egg situation here; more workshops will only be posted when more users join and more users will want to join only when more workshops are posted. So, if you are interested in seeing Camyam grow, be sure to join their website today and make the community aware that you are interested.