This is What a 343x Camera Zoom Would Be Like
In addition to the megapixel war, major camera companies are also engaging in a new superzoom war with their latest compact cameras. We recently shared the incredible reach of the 64x zoom on the Canon SX60 and the 83x zoom on the Nikon P900. If we ever somehow get to the point of 343x zooms appearing in cameras, the video above shows what that would be like.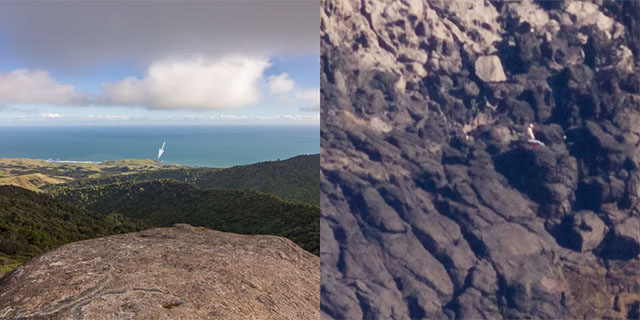 Photographer Daniel Taylor created the simulation with a Canon 550D, Tokina 11-16mm f/2.8, Canon 50mm f/1.8, Canon 100mm f/2, and Skywatcher ED80 600mm f/7.5 telescope.
He shot photos of the same scene at 11mm, 16mm, 50mm, 100mm, and 600mm, and then composited the images into a smooth "zooming in" video using Adobe After Effects. What resulted was the above video that simulates a camera zoom going from 11mm on the wide end to 3780mm on the other — a 343x zoom.
(via Daniel Taylor via Reddit)
---
P.S. This type of zoom would be approaching the realm of our April Fool's Joke this year.