The Average Faces of 30 Legendary Rock Bands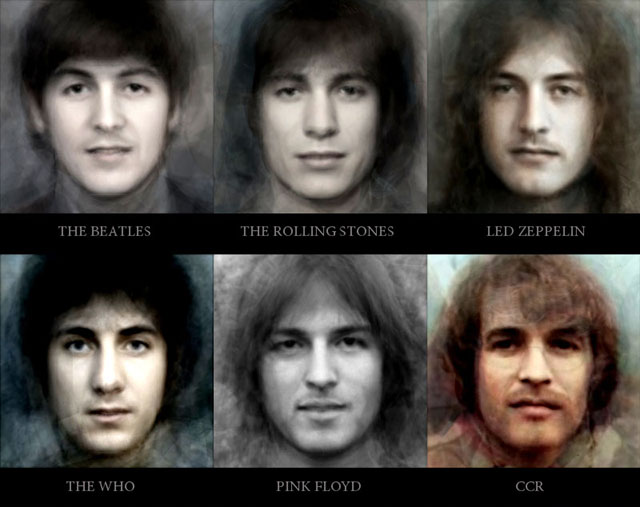 What do famous rock bands look like if you take portrait photos of each of their members and average them into a single face? The folks over at West Coast Shaving recently decided to find out.

The company gathered together headshots of the members of 30 of the most legendary rock bands throughout music history, then blended the photos together to show what the entire group would look like as a single person.
In addition to the 6 found above, here's the rest of what they came up with:
You can find a larger version of this image over on the West Coast Shaving blog.
(via West Coast Shaving via Laughing Squid)