Beastgrip Pro is a Versatile Lens Adapter and Camera Rig for Smartphone Shooters
Back in 2013, Vadym Chalenko successfully raised nearly $40,000 to launch a product called the Beastgrip, the first universal lens adapter and camera rig for smartphones. Now, two years later, he's refreshing the Beastgrip with a new version that's even more versatile and powerful. It's called the Beastgrip Pro.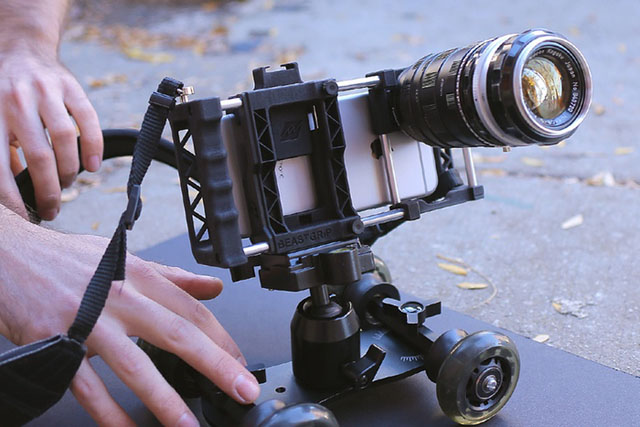 The Beastgrip Pro was created based on feedback from customers of the original product. It's compatible with any iOS, Android, and Windows phone, using a patent-pending design of adjustable clamps that adapts to virtually any device.
Flexibility is one of the selling points of the design. The product can be used as anything from a basic tripod mount to a comfortable grip to a feature-packed professional camera rig. It features a 37mm threaded lens/filter mount, a cold shoe mount, and five standard tripod mounts.
Here are the different features found on the body:
There's also a new line of Beastgrip conversion lenses and DOF adapter for use with SLR lenses. In addition to a number of lenses that can change how your smartphone sees the world, the DOF adapter can be paired with a selection of SLR lenses to capture shallow depth of field photos with manual focus.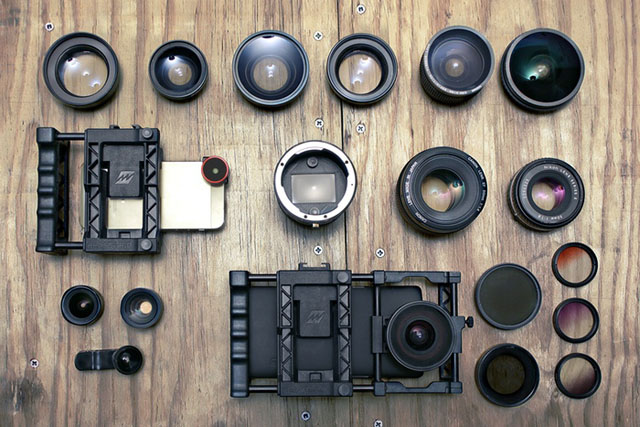 Here's a sample video captured with an iPhone 6, BeastGrip Pro, Beastgrip DOF adapter, and a Canon 50mm f/1.4 lens:
Chalenko is once again turning to Kickstarter to raise funds and take preorders for launch. Piggybacking off the success of its predecessor, the Beastgrip Pro has already shot past its initial funding goal of $50,000 just a day after the campaign went live.
You can sign up to receive a Beastgrip Pro when it launches in August 2015 with a contribution of $70.
Beastgrip Pro [Kickstarter]