Sotheby's First High-End Auction on eBay to Feature Famous Photo Prints
After doing offline auctions for 270 years, Sotheby's is partnering up with eBay to deliver its high-end auctions more widely in the Internet world. Starting next month, prospective buyers of the auctioned items will be able to submit bids in real time through the new website, found at eBay.com/Sothebys. The very first auctions to be held on the service is a collection of famous photographs.

"Photographs" will be a collection of 188 lots of famous photos throughout history, "from European Modernism, to fashion portraiture, to contemporary works by masters of the medium." The auction will be held on the morning of April 1st, or April Fools' Day (be assured though: the auction is real).
Here are some of the famous photographs (warning: the collection contains quite a bit of nudity) that will be hitting the auction block: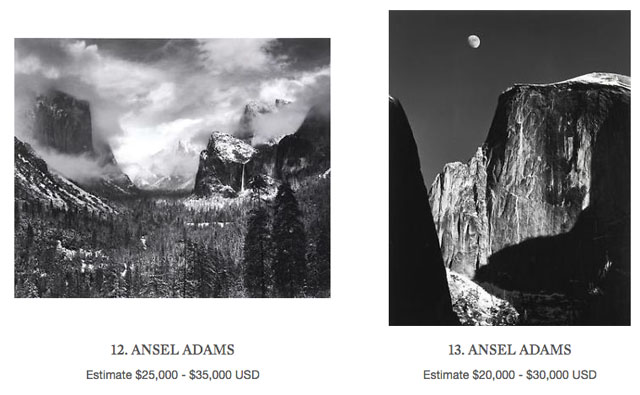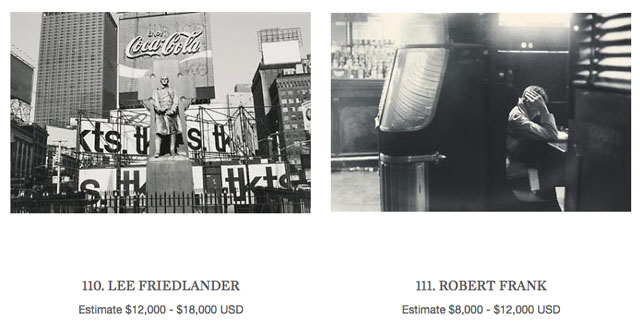 Each item has more detailed information about the piece on its dedicated listing page:
The items page will feature a live video feed of the auction while it's going on, and each page will automatically advance to the next item's page once the lot is sold.
Sotheby's and eBay hope this new high-end auction format will make participating in the auctions more accessible to a wider range of people. Although it already has an online component for auctions on its own website, Sotheby's will now be able to tap into eBay's extensive user base of more than 155 million active buyers.
(via Sotheby's on eBay via American Photo)