A Crazy Photo Sequence from a Crash-Filled NASCAR Xfinity Series Race
This past weekend, I covered the Alert Today Florida 300 Xfinity NASCAR race in Daytona. Following the Kurt Busch NASCAR appeal across the street from the track, I had to hustle to get to the roof for the race — it sure didn't disappoint.
Halfway through the race, Daniel Suarez got turned sideway and hit Regan Smith (7), which caused Smith to barrel roll through the tri-oval. It was one of the best crash sequences I have shot.

The photos below are shot with a Canon 1DX, 600mm lens with a 1.4x converter for 840mm. I shot 52 straight frames on the camera without missing a beat. Of the 52 frames, not one of the frames was out of focus.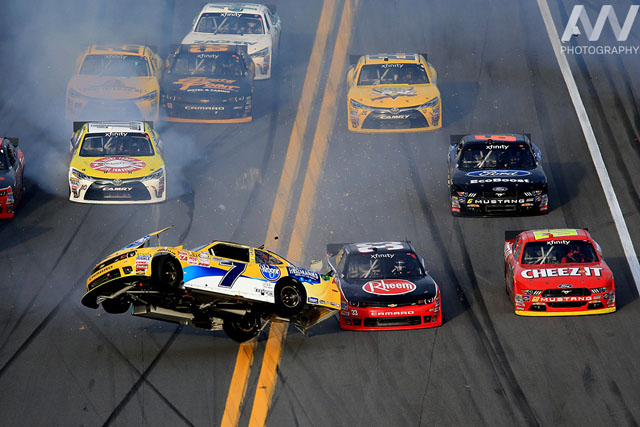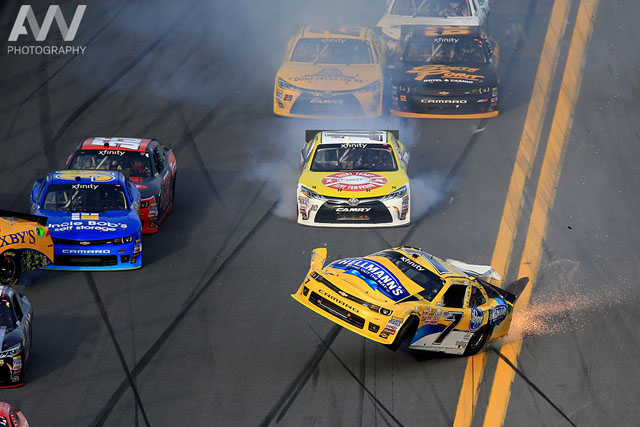 ---
About the author: Andrew Weber is a freelance sports photographer based in Toledo, Ohio. His images regularly appear in Sports Illustrated, ESPN the Magazine, USA Today, the Los Angeles Times and many other online and print publications. You can find more of his work on his website. These photos originally appeared here.