200 Light Orbs Captured in Single Long Exposure Sets New World Record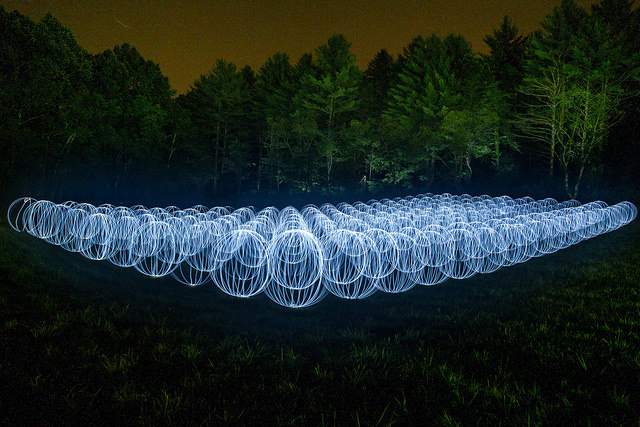 Did you know that there's a Guinness World Record for the most light orbs painted into a single long-exposure photograph? The record was most recently broken by a group of 12 notable light painting photographers who gathered together in the middle of last year to create a photo featuring 200 light orbs.

The team was inspired by the previous record holder, a photo titled "
The Century of Light Orbs
" by photographer
Andrew Wells
: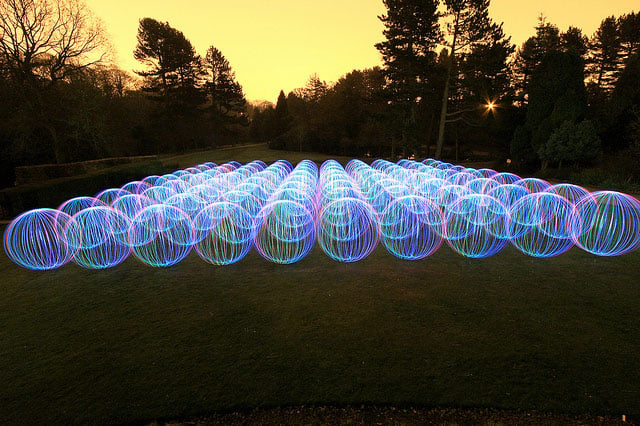 Wells spent weeks waiting for the perfect weather conditions, four hours setting up his photo, and 34 minutes single-handedly spinning 100 light orbs in a single exposure.
On July 19th, 2014, 12 notable light painters converged on a large open field in the middle of the Blue Ridge Mountains in Floyd, Virginia, to break Wells record.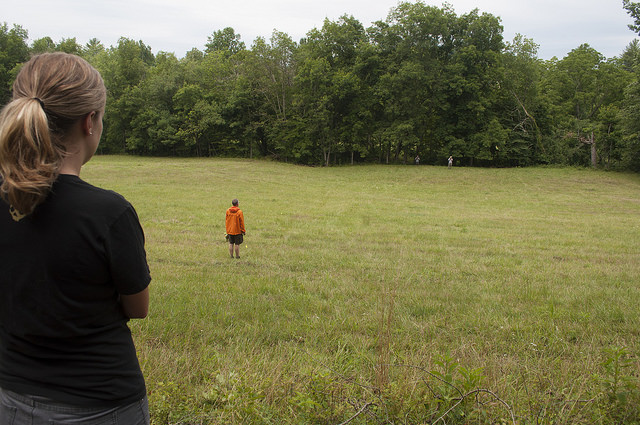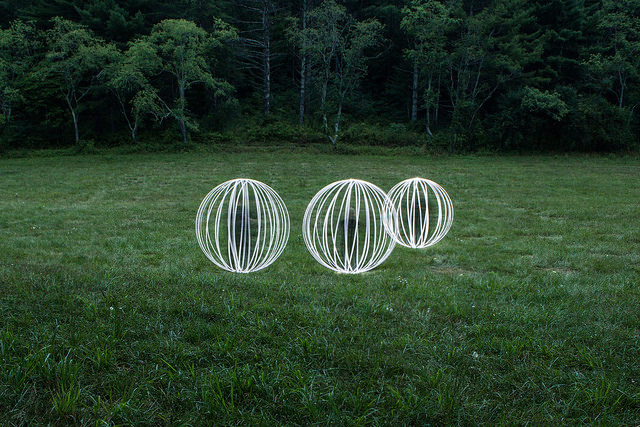 Here's the final photograph they created, titled "200 Light Orbs":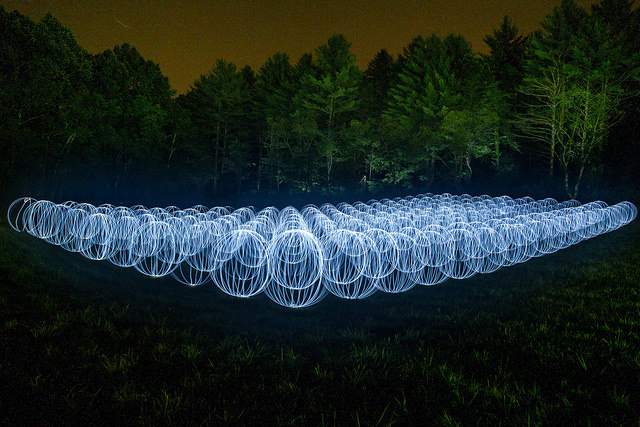 Photographer Dennis Calvert, one of the participants, tells us that this photograph has since been verified by the Guinness World Records as an official world record.
Here's a behind-the-scenes video showing how the 200 Orbs project went down: