Photographer Captures a Cute Squirrel Photo Shoot
Russian photographer Vadim Trunov recently captured a series of photographs showing wild squirrels doing human things. In the snow covered forests outside the city of Voronezh in western Russia, Trunov set out some props and waited with his camera as a pair of squirrels entered his makeshift set.

A Canon DSLR and
tripod
left out turned into a squirrel photo shoot.
Snowballs and a snowman left out led to photos of the squirrels building snowmen for themselves: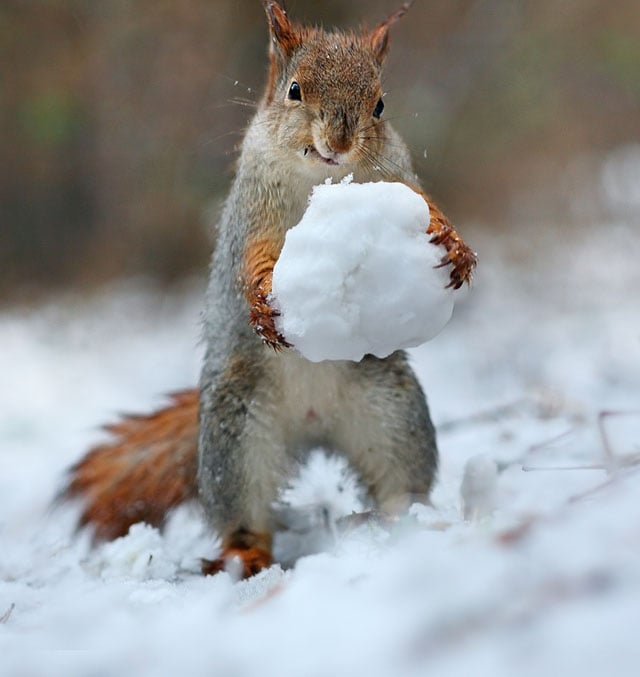 A pinecone led to photographs of the squirrels playing some kind of miniature sport (in reality, they were fighting over food):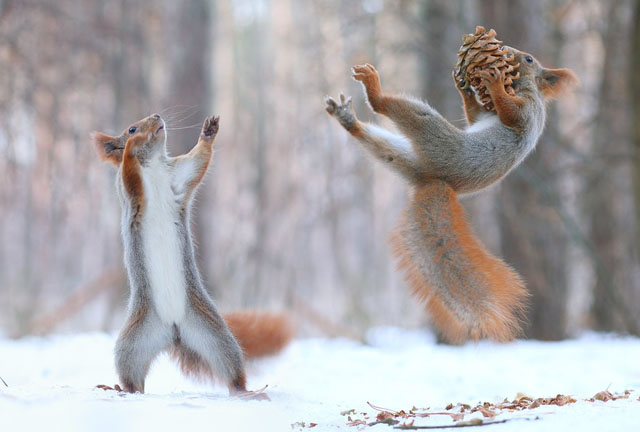 You can find more of Trunov's photography over on his 500px page.
---
P.S. If you enjoy photos of squirrels interacting with props, check out the work of Canadian photographer Nancy Rose. She stages elaborate scenes with squirrels in her backyard.
---
Image credits: Photographs by Vadim Trunov and used with permission