The Beautiful Symmetry of Grand Theaters Captured from Center Stage
Gilles Alonso is a 43-year-old professional architectural photographer based in Lyon, France. For his recent project "Symétrie du Spectacle" ("Symmetry Show"), Alonso visited a large number of grand theaters and photographed the hall from center stage. The images capture the beautiful symmetry and grandeur of these spaces.

The photograph above is of the Dome in Albertville, France.
"I have long wanted to undertake a series on the theme of symmetry," Alonso says. Theaters were a perfect subject for this theme, as their designs are guided by similar constraints. The architects and designers all think about things like sound propagation, the ability to see the stage, and quick access to exits.
"[It's a strange] paradox to see the live show, [the] image of freedom and non-conformism, be conducted in a rigorous setting, very mathematical," says the photographer. "Whether one is in Italian theater with all its pomp, or in a simple, modern auditorium, the common point will always be this symmetry."
By photographing the details of these halls, Alonso hopes to show how architects manage to give these buildings very unique feels despite the constraints.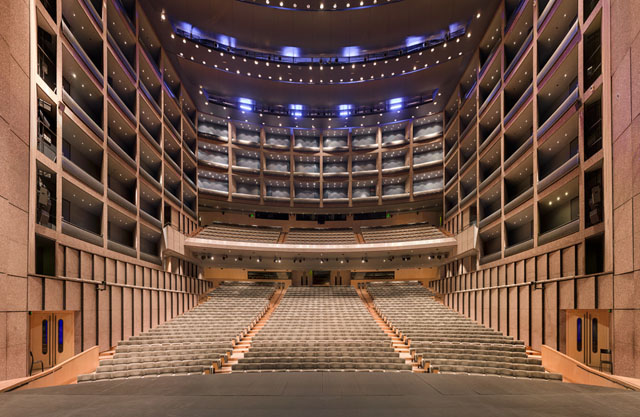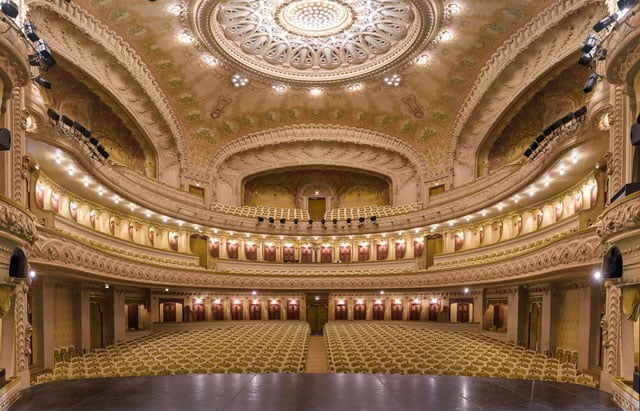 ---
Image credits: Photographs by Gilles Alonso and used with permission