Photography and Data Collide In These Infographics Created with Physical Things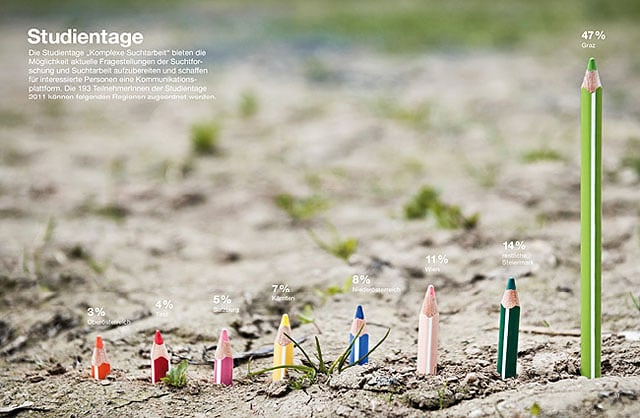 German photographer Marion Luttenberger was asked by Moodley Brand Identity to shoot a series of infographics for Caritas Kontakladen, an Austrian organization that assists drug addicts. The resulting images convey facts and figure in clever ways through carefully arranged physical objects in the frame.

Here's an infographic showing how much people on Austria's welfare system can spend on a daily basis: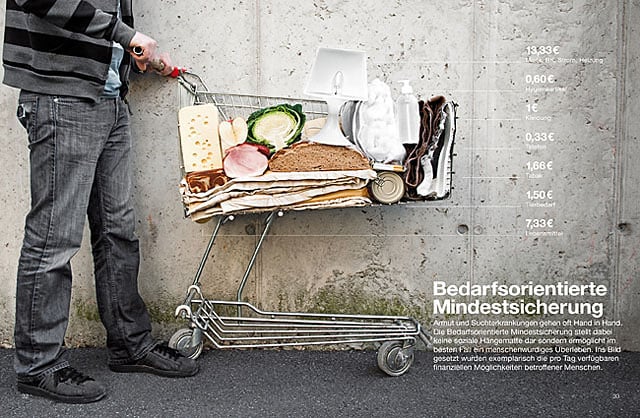 Here's one showing the percentage of drug addicts who are bogged down by various diseases they picked up:
This one shows the percentage of time spent discussing different subjects during counseling sessions:
Luttenberger used hair length to represent the substances people were addicted to:
The ages of people assisted by Caritas Kontakladen:
Here are some of the other infographics created for the organization (can you figure out what they show?):
You can find more of Luttenberger's photography over on her website.
(via Wired)
---
Image credits: Photographs by Marion Luttenberger and used with permission