Giant Fantasy Scenes Created by Photographing Kids on the Floor with Everyday Things
German photographer Jan von Holleben is known for creating imaginative scenes by having kids lie on the ground and carefully arranging everyday objects around them. One of his first viral projects that featured this style was "Dreams of Flying".
His latest one is the most ambitious and elaborate of them all. Titled "Konrad Wimmel is in Town," the series features gigantic scenes that took a year to create.

Von Holleben recruited kids ranging from 3 to 13 years of age and photographed them in groups of 15 to 25 kids. He shot the scenes one small portion at a time, each of which was highly detailed in itself.
After four weeks of shooting with the kids and two additional weeks of photographing other details to add to the shots, Von Holleben spent five months editing the shots and putting them together into giant collages. After roughly one year, he ended up with three giant and highly detailed shots that were created from roughly 5,000 individual photos.
Here's a look at the three finished images and closer, zoomed-in looks at each of them (you can click each final shot to see a higher resolution version):
Inventors Fair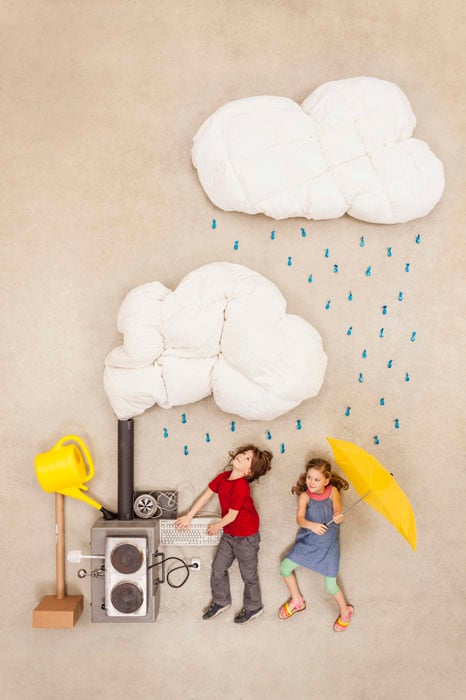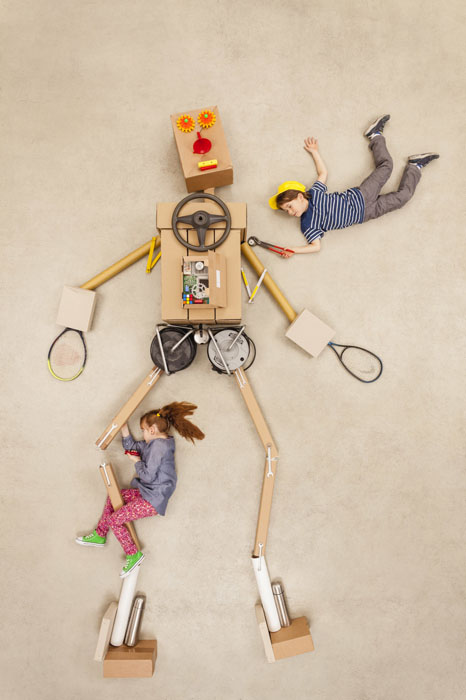 Traffic
Zoo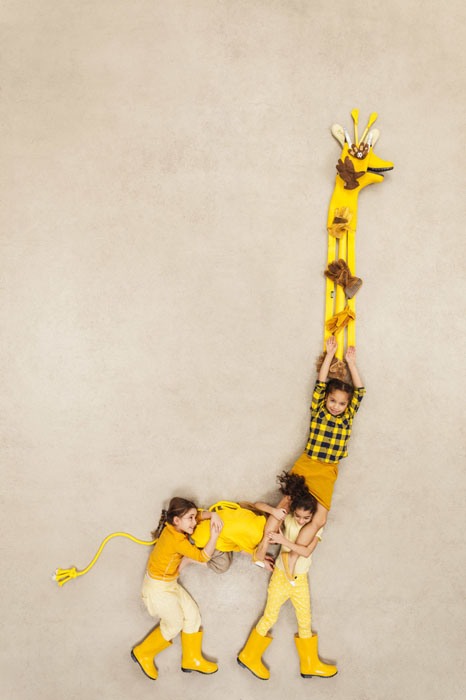 Konrad Wimmel is in Town [Jan von Holleben Photoblog.hk]
---
Image credits: Photographs by Jan von Holleben and used with permission