Rumor: Nikon Will Soon Unveil a New 300mm f/4 VR Lightweight Telephoto Lens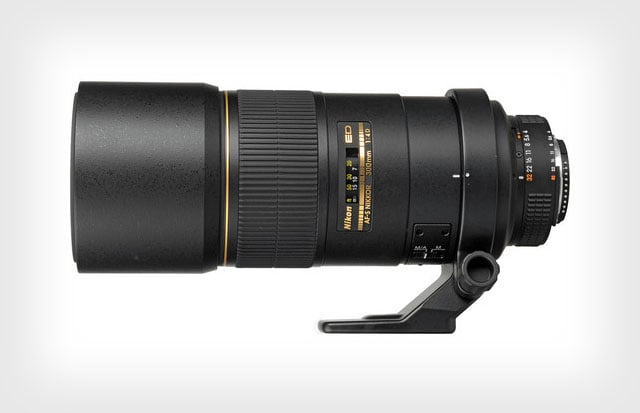 Planning to purchase a Nikon AF-S Nikkor 300mm f/4D lens? You might want to hold off for now: Nikon is rumored to have a replacement to that lens ready for a near-future launch.

Nikon Rumors is hearing that Nikon will soon unveil its new (and long rumored) Nikkor AF-S Nikkor 300mm f/4 VR lens.
It will reportedly feature nano and flourine coating on the glass, a "very lightweight" body, a minimum focusing distance of 1.4 meters, a 77mm filter size, and a tripod collar that's sold separately from the lens.
If price is a big factor, though, you might want to go for the current ~$1,360 version instead. There's a good chance the new version will hit the market with a price tag that's significantly higher than that.