Photographer Captures 'Manhattan in Motion' in Engaging Time-Lapse
New York-based photographer Josh Owens spent over a month a few years back bringing New York City to life in the time-lapse above called Manhattan in Motion. Using three cameras, a motion dolly, a special intervalometer and a lot of planning, he was able to capture the always-changing cityscape in an engaging and fresh light that few time-lapses have been able to match, much less beat.
By securing prime locations across the rooftops of twelve NYC hotels, Owens complied some of the most beautiful vantage points you'll find in a NYC time-lapse. You might not feel quite this strongly, but as one commenter put it, "[This is] simply the best cityscape time-lapse I have seen. The amount of movement is breath taking."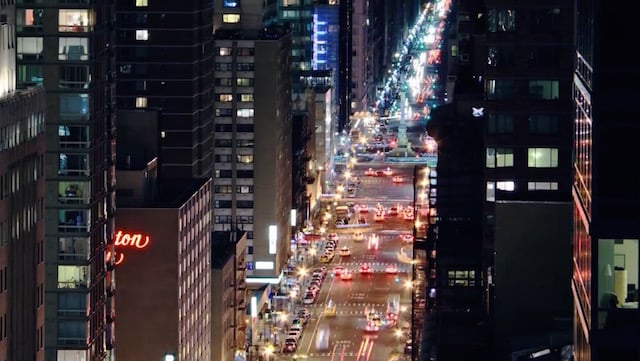 Gear-wise, the time-lapse was shot using a Canon 5D Mark II, two Canon 7D's, a 16-35mm f/2.8L lens, and a 24mm TS lens. To get motion blur into the daytime shots, he used neutral density filters to keep shutter speed low without blowing out the image.
Some of the more unusual shots were also helped along by the combination of a Dynamic Perception dolly rig and the Little Bramper, a device that slowly ramps up or down the shutter speed over time to help compensate for day-to-night transitions.
Check out the final product up top to see what all this gear, work, and special access produced. It really is one of the more beautiful NYC time-lapses we've seen.
(via Picture Correct)