Hardcore Athlete Portraits of Weightlifting Grandmas and Basketball Playing Grandpas
Advertising imagery for everything from basketball shoes to weightlifting attire usually features muscled athletes performing some amazing (if occasionally Photoshop-enhanced) feat. Photographer Dean Bradshaw decided to turn that idea on its head with his series Golden Years.
An ongoing project that currently has a part one and part two, Bradshaw's Golden Years portraits celebrate the weekend warrior, and more specifically the senior citizen weekend warrior.
Grandpas playing basketball and grandmas training for 'the big fight,' are the subjects of his first two installments, and we wouldn't be surprised if they put a big fat smile on your face. Enjoy!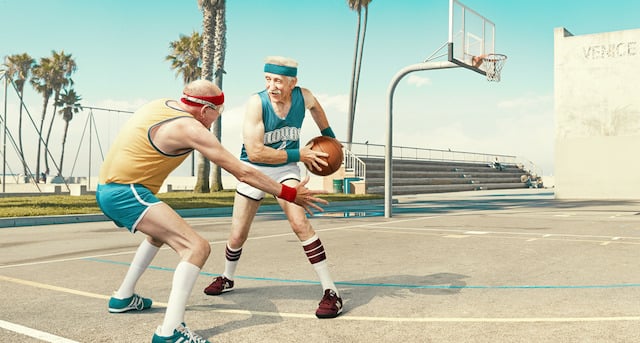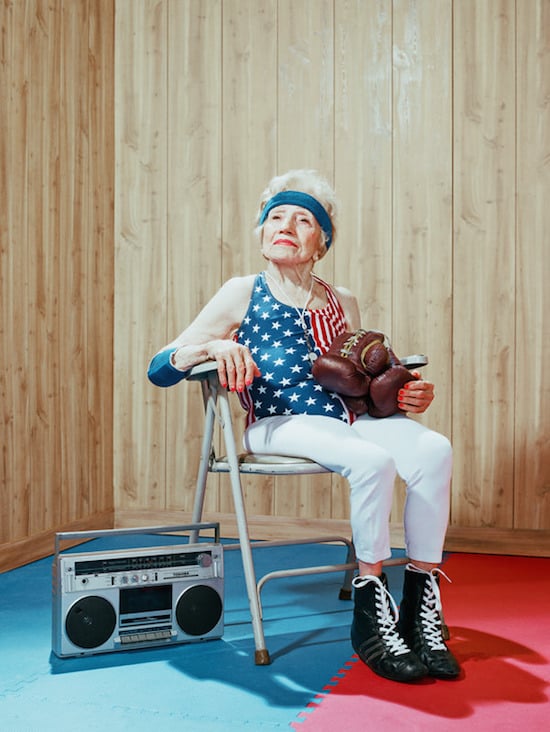 To see more of Bradshaw's work, both advertising and personal, head over to his website or give him a follow on Behance where you can keep up with his latest work as it goes live.
(via Fubiz)
---
Image credits: Photographs by Dean Bradshaw