Dramatic Black-and-White Studio Portraits of Goats and Sheep… Seriously
Finish this sentence: "I want to take dramatic, black-and-white studio portraits of _____." If you're like most people, chances are good you named a person or group of people. If you're Kevin Horan, a man with 30 years experience as an editorial photographer in Chicago, you would have said "sheep and goats."
Horan's series Chattel is… odd. Not because of how he takes his portraits or how they turn out — his skill in the studio is obvious in each of his snapshots. They're odd because these portraits seek to capture the emotions on the faces of sheep and goats, perhaps seen as two of the least emotive species on Earth.
Chattel began back in 2007, when Horan moved to Whidbey Island, Washington and got it in his head to photograph his neighbor's sheep. He asked, the neighbor was on board, and the rest is history.
We spoke with Horan briefly over email, and asked him if he had anything to say about the series to a primarily photographic audience. Heres what he had to say:
I might add that for me, this project is a study in portraiture itself. It's so interesting that these goats and sheep appear to have such strong personalities, emphasis on 'appear.'

I still wonder how much is in there, and how much is applied through the way they're photographed, and the way we're used to looking at photographs. I've made countless portraits of humans, and I wonder the same thing about them.
The series has been quite a hit, and though most of his models come from the Whidbey Island area, he has driven as far as 2 hours to photograph 'special' subjects: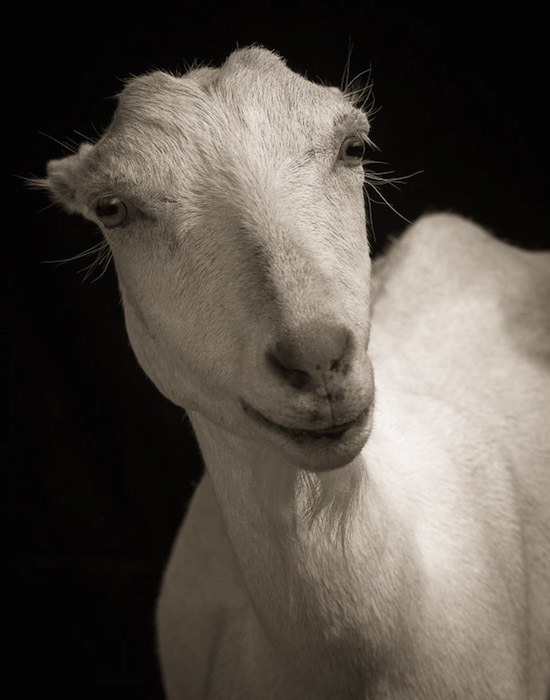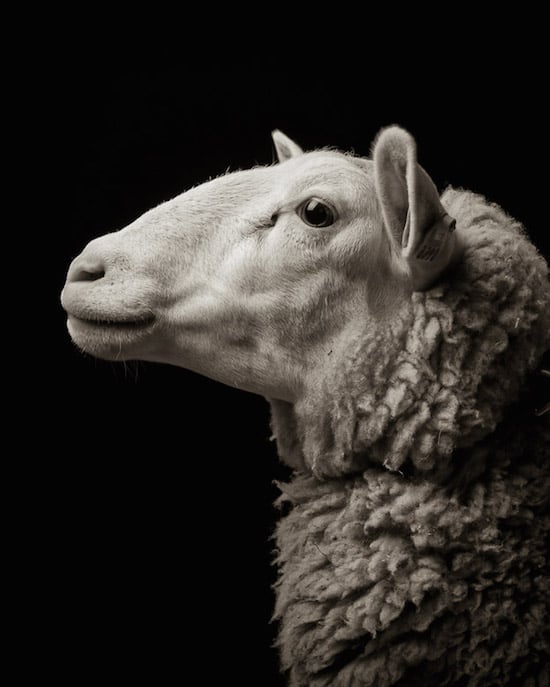 The question that Horan is trying to answer with these portraits is simple: "What would it look like if these creatures came into the studio and asked to have their portraits made?" We're pretty sure he nailed it.
To see more of Horan's work, or browse through the full Chattel series, head over to his website by clicking here.
(via Slate)
---
Image credits: Photographs by Kevin Horan and used with permission