Lammily Doll With Realistic Measurements Gets a Photoshop Makeover in Powerful Video
The folks at Lammily are sending a powerful message with their latest advertisement. In the sped up, minute-long video above, they transform their signature realistic doll into a taller, slimmer version that looks a lot more like the Barbies of old… before wiping it all away with a few strokes and a hard-hitting tagline.
The purpose of the video is, as the tagline puts it, to "get real," and that's what Lammily is all about anyway. If you're not familiar, the company's toy of the same name is a fit-but-realistic version of your standard fashion doll.
Like a regular fashion doll, you can dress her up and accessorize her; unlike a regular fashion doll, if she were to be turned into a real human being with proportionate measurements, she would have room for a full liver… not just half.
Here's a before and after from the video: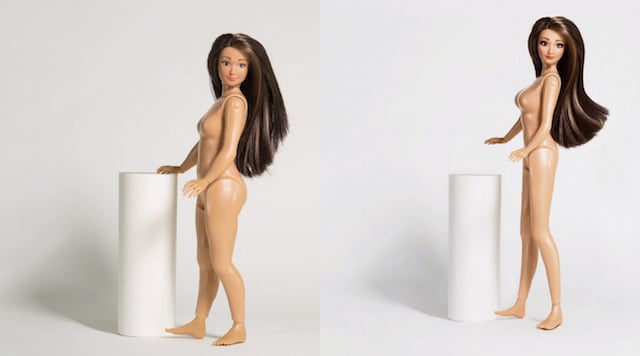 The anti-Photoshop (or rather, anti-excessive Photoshop… since the program isn't overusing itself) ad is a no-brainer for a company that prides itself on creating something real in an industry dominated by falsehood.
(via Laughing Squid)