Photographs That Reveal the Intricate Innards of Old Mechanical Calculators
Photographer Kevin Twomey has a fascination with capturing complex objects in the most simple of compositions, and his series Low Tech is the epitome of this. The series features photos of old, mechanical calculators stripped bare, exposing the exquisitely complicated creations that they were from the inside out.
Similar to the advancements of cameras, calculators have evolved from a purely mechanical piece of machinery to digital gadgets that are now almost small enough to hide behind a silver dollar. Regardless of how large and cumbersome those old mechanic calculators were though, there is a certain beauty in the various designs that shows off their seemingly infinite intricacies.
The calculators themselves weren't the only intricate aspect of this series though. To ensure he captured every motor, key and spring, Twomey took multiple shots of each composition and focus-stacked them using Helicon Focus. The results, as you can see below, are fascinating from top to bottom.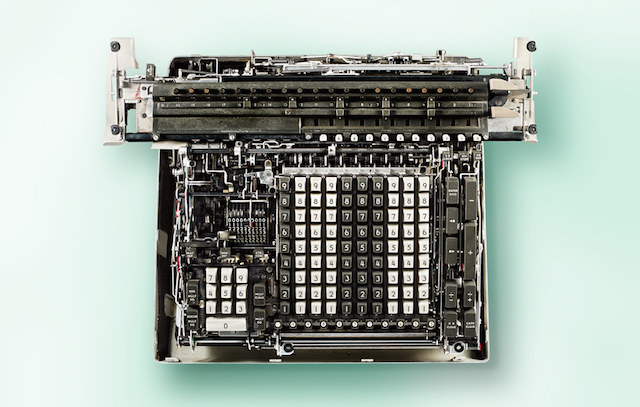 To see more of Twomey's work, pay his website a visit by clicking here, or give him a follow on Facebook.
(via WIRED)
---
Image credits: Photographs by Kevin Twomey and used with permission