Collection Appareils: A Comprehensive Online Archive of 10,000+ Beautiful and Odd Vintage Cameras
Fans of vintage cameras, listen up, because we're run across a wonderful resource that could very easily consume hours upon hours of your time. Sounds good, right? The resource is a French online archive called Collection Appareils, and it contains images and info about some 10,142 cameras made by every manufacturer from Ace to Zion.
Created — or rather curated — by a man named Sylvain Halgand, the site features camera archives, sample photos taken with some of the 10K+ cameras, and even a discussion forum.
Some cameras are listed simply with their name, country of origin, and the year they were manufactured. But others come with additional, interesting details too.
The Argus A above, for example, sold for only $10 in 1941. And the 'sardine can' Irwin Lark below 'oozed of oil' out of the box because of how lubricated the shutter mechanism was.
Here is just a small taste of what you'll find if you go digging through Collection Appareils' camera archives: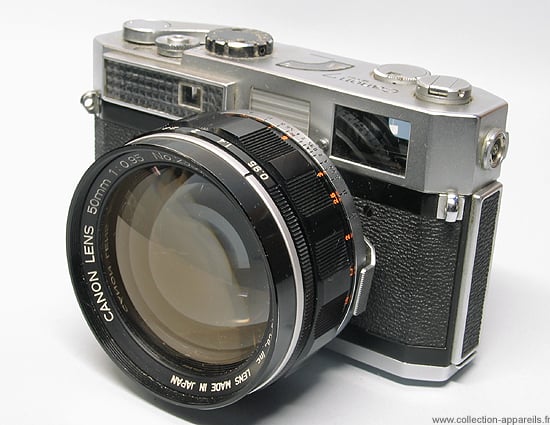 The cameras are the best and by far the most comprehensive part of the site, but there are 697 lenses and over 3,800 'accessories' catalogued there as well. The full collection is definitely worth checking out, just know that you'll probably end up wasting a good chunk of your day once you log on.
To check out Collection Appareils for yourself, head over to the official site or follow the project on Facebook.
(via Messy Nessy Chic)
---
Image credits: Photographs by Sylvain Halgand/Collection Appareils and used with permission.