The Singh Project: Portraits that Show the Diversity of Sikh Men
Traditional Sikh men are immediately identifiable by their characteristic beards and turbans, but that doesn't mean that each Sikh man is the same. With over 30 million Sikhs in the world, there is an incredible amount of diversity within the community, and the Singh portrait project by London-based photographers Amit and Naroop is all about highlighting the diversity of these men who all share a common faith.
Amit and Naroop are actually music photographers, but this personal project meant a great deal to them. Being Sikh themselves, they wanted to create a "celebration" of the Sikh identity by capturing similarity and diversity in a single project.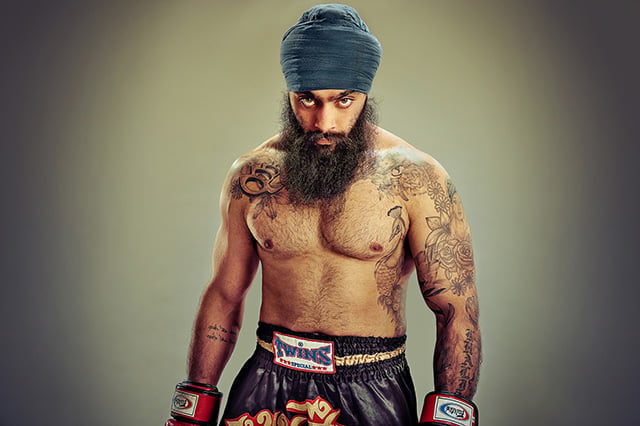 As they explain it in their artist statement:
Many religions determine the way their followers look, but none have such a dramatic and definite 'look' as Sikhism. And yet, with 30 million Sikhs in the world, there are almost as many ways to wear the turban and beard as there are Sikhs.

In the UK Sikhs are in all walks of life. The men who feature in this project are businessmen, boxers, IT professionals, doctors, fashion stylists, temple volunteers, magicians and a host of other occupations all adapting and interpreting the Sikh traditions in their own way.
The resulting portraits attempt to capture the 'essence' of modern 'Sikhness,' while paying tribute to the diversity of British Sikh men: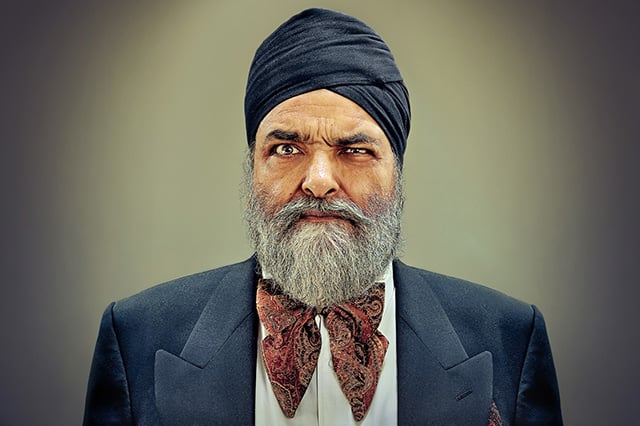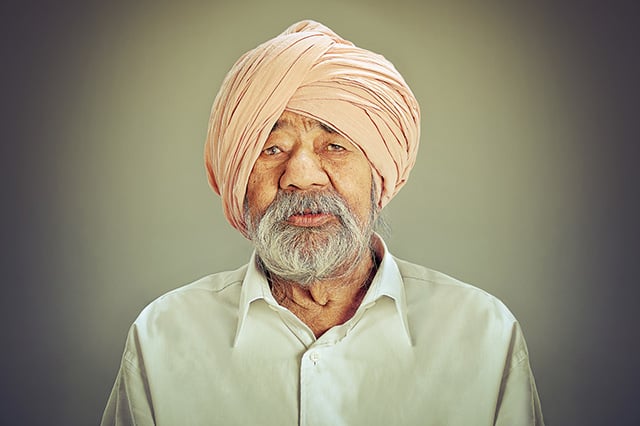 "'Singh' is a project close to our heart," the duo told us recently over email. "A marriage of our faith and talent, it represents our identity as British born photographers and our Punjabi, Sikh roots."
Here's a short behind the scenes video the duo put together about the project:
The images you above are just a selection of the full 35-portrait series, which is going to be on view at the Framers Gallery in London between November 3rd and 15th. To find out more about the Singh Project, head over to the project's website or give it a follow on Facebook or Twitter.
---
Image credits: Photographs by Amit and Naroop and used with permission