Steadsnap Attachment Lets You Simultaneously Use a Shoulder Strap and Tripod Mount
For photographers who are constantly switching between using a shoulder strap and monopod or tripod, Steadsnap might just be the product you've been waiting for. It's a small adapter that mounts to the bottom of your camera and allows you to connect both a mounting plate and sling strap at the same time.
The Steadsnap was created by Toronto-based photographers Yuri Markorov and Dmitri Tchernomourov after their own workflow was hindered by the inability to utilize both a shoulder strap and mounting plate on the go.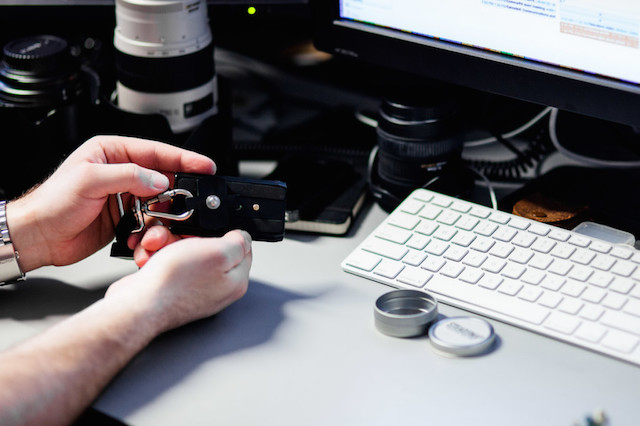 The small plate, which is meant to be sandwiched between your camera's tripod connector and your tripod's mount, supports upwards of 40lbs of gear. It's made of anodized aluminum, features a steel bolt and bolt hole, and weighs only 1oz — it gets the job done without getting in the way.
You can pick up your own Steadsnap for $35 in the Steadsnap Store. Future announcements and updates will be made on the Steadsnap Blog.
(via The Phoblographer)