Photos of the Largest Ship in the World Being Built in South Korea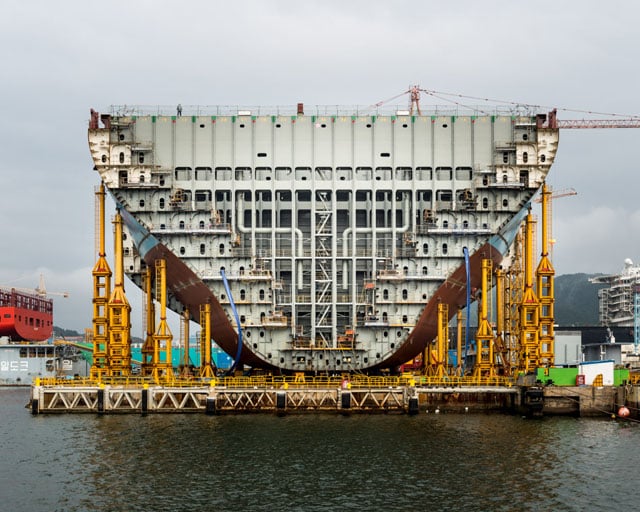 The Maersk Triple E is the largest ship ever built by mankind and is operated by the largest container shipping company in the world. Back in 2011, Maersk signed a contract with Daewoo Shipbuilding in South Korea to have 20 of these gigantic vessels made for $3.8 billion dollars.
Copenhagen-based photographer Alastair Philip Wiper wanted to get closer to this "monumental machine," so he convinced Wired magazine to send him to South Korea to photograph the ships under construction. Wired agreed, and Wiper was given unprecedented access to the shipyard and one of the finished ships.

Wiper arrived to witness the delivery and naming of the 9th ship, the Matz Maersk, while 8 other ships were being built in the yard. After a champagne ceremony, Wiper was surprised to learn that he could have full, unrestricted access to the entire ship — it was all his to explore as he wished for 5 hours before the ship was to depart.
Some crazy facts about the ship: it can carry 18,000 containers stacked 11 levels high. The engine room is 5 stories tall. There's a small cinema and swimming pool for the 15-person crew.
Here are some of the photographs Wiper captured during this assignment: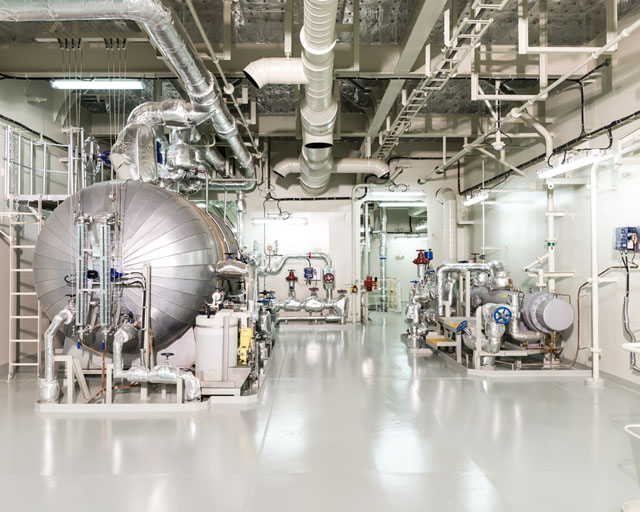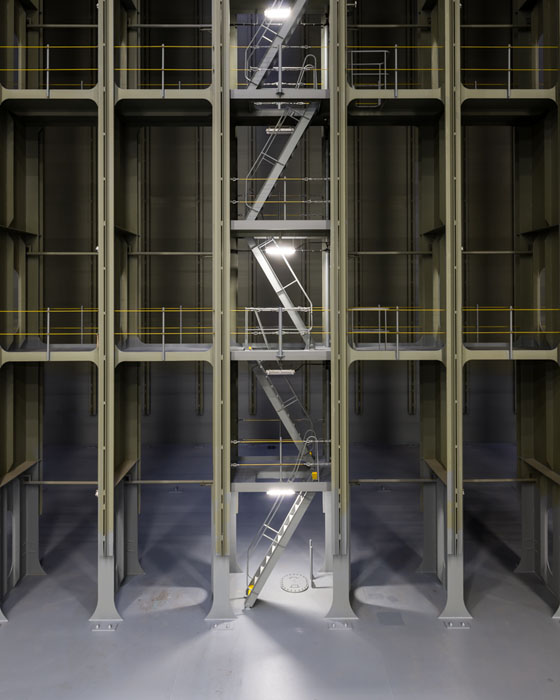 The cargo hold inside the ship, where containers can be stacked 11 stories high:
Captain Lars Peter Jensen has previously served on four of former "world's largest ships":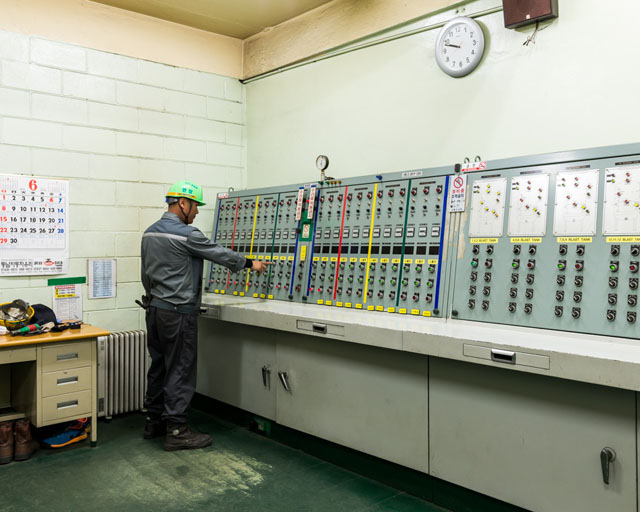 If you'd like to see these photographs in print form, pick up a copy of the September 2014 edition of Wired UK magazine:
Wiper has also published a selection of these images (and the original article) over on his blog.
---
Image credits: Photographs by Alastair Philip Wiper/Wired and used with permission