Mark Your Calendars: The Next Blood Moon Will Take Place Wednesday, October 8th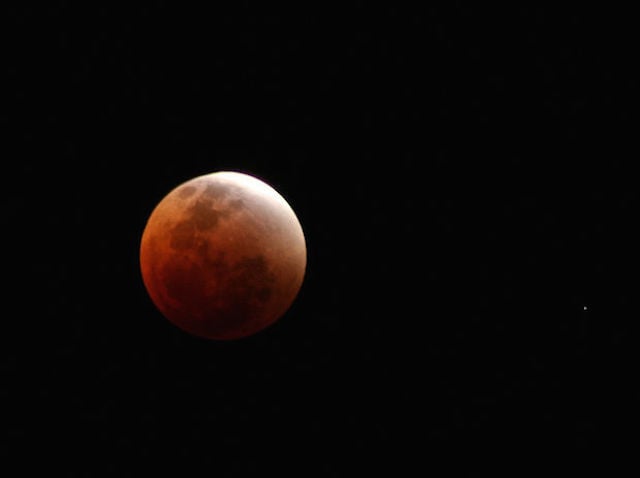 For those of you who missed the blood moon this past April, have no fear, Mother Nature is giving you a second chance. On Wednesday, October 8th, the next blood moon will reflect bright in the sky.
For North American viewers, the lunar eclipse will begin shortly after midnight between October 7th and 8th; those in Australia and most of Eastern Asia will see it after sunset on the evening of October 8th.
Unfortunately, those living in Europe and Africa will be missing out on this particular astronomical phenomenon.
If you would like to see the precise times the blood moon will be visible in your region, the above map and this Wikipedia post should provide you with the answer.
And once you do figure out that detail, be sure to check out the plethora of blood moon posts we've shared in the past as a way to get both inspired and prepared. There's a time-lapse of a blood moon taking place, an incredible shot of a blood moon over the Acropolis, and a walkthrough on how one photographer went about capturing the entire blood moon sequence.
---
Image credits: Blood Moon 28th Aug 2007 by Peter Gaylard and Visibility Lunar Eclipse 2014/10/08 by Wikimedia