The Beauty of Chemical Reactions Captured in Macro with a Panasonic GH4
Beautiful Chemistry is a collaborative project that strives to bring the beauty of chemistry to the masses by using macro photography to capture chemical reactions as they happen. Shot in 4K using Panasonic's GH4, these videos and stills bring to life a wondrous world invisible to the naked eye.
In order to capture the video and accompanying stills, the Institute of Advanced Technology at the University of Science and Technology of China and Tsinghua University worked together to turn chemical reactions into beautiful images.
The team behind Beautiful Chemistry chose the GH4 for its solid performance, vast array of macro lenses and its comparatively low price point. They then paired it up with a Tokina 100mm f/2.8 macro lens shot at f/16 for a majority of the shots to maximize the DOF and ensure the best macro ratio, which hovered between 1:1 and 1:1.5.
Both the video and still images from the project are impressive, even if you're only capable of viewing it at 1080p and not the native 4K.
One of the best things about shooting at 4K is that frames pulled from the footage translate into roughly 8-megapixel photographs, meaning the team was able to choose only the best possible frames to solidify as still images… this is one of those cases where we'll definitely forgive the spray and pray: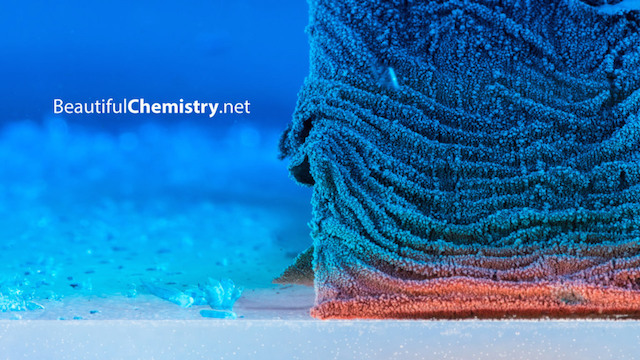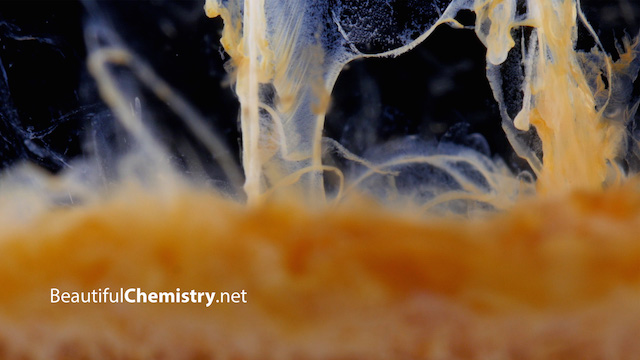 To learn more about the reactions taking place or keep up with future imagery, head over to the Beautiful Chemistry website by clicking here.
(via 4/3 Rumors)
---
Image credits: Photos and video by Yan Liang for The Institute Of Advanced Technology at University of Science and Technology of China and Tsinghua University Press, and used with permission