Vicarious Street Photography Through the Lens of a Hasselblad 500cm
Inspired by the viral Paris Through Pentax video we shared not too long ago, photographer Carl Pendle recently decided to put his own twist on the Inception-esque style of 'through the viewfinder' videos and take you on a street photography jaunt through his hometown.
Pendle loaded up his Hasselblad 500cm with some film, attached a camera to it and took to the streets to capture a behind-the-scenes look at how he captures street photography portraiture.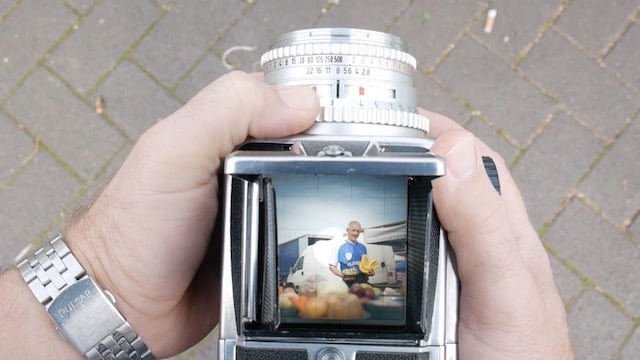 However, rather than only filming what he saw through the viewfinder the way that Paris Through Pentax did, he also had the resulting negatives developed scanned and included in the video. So after every snap of the shutter, you get to see the result for yourself.
At only a minute and a half long, it's a short watch, but one that will probably have you clicking replay at least once. Give it a watch and let us know what you think in the comments down below.