These Mountaineering Photos Took an Astounding Amount of Coordination and Patience
Swiss mountaineering brand Mammut frequently teams up with talented mountaineering photographer Robert Böesch to capture incredibly creative photographs that show off some of the Alps' most renowned peaks alongside the Mammut gear that has often helped humans reach the summits of those peaks unharmed.
From the gorgeous Matterhorn image above — captured for the company's 2015 ad campaigns — to the many images you'll see below, each is a work of extreme coordination, patience, and photographic skill.
The Pièce de résistance, in our opinion, is this year's image of the iconic Matterhorn. Each red light you see was placed there by mountaineers who climbed to the designated locations, lit up their lights, and illuminated the route taken by Edward Whymper and his team — the first to ascended the peak 150 years ago.
As the above video explains, the planning and coordination that was required for this image was nothing short of astounding. Working against time and weather, Böesch and the team toiled endlessly to ensure they captured the best possible results that properly honored those who travelled the mountains before and inspired those who hope to in the future.
Below are a number of other photographs captured Böesch for Mammut over the years, some of which are accompanied by their own 'making of' videos: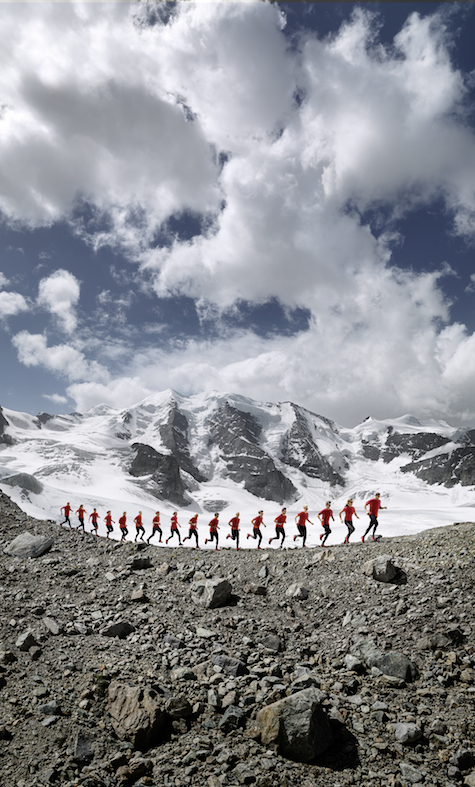 To find out more about these images, head over to Mammut's Testevents page by clicking here. And if you'd like to get your hands on the Matterhorn Peak photo now, Mammut was kind enough to share a wallpaper-sized version for everybody on its Flickr page.
(via Fubiz)
---
Image credits: Photographs by Robert Böesch, used courtesy of Mammut