Beautiful Aerial Photographs of Africa Captured Through the Window of a Cessna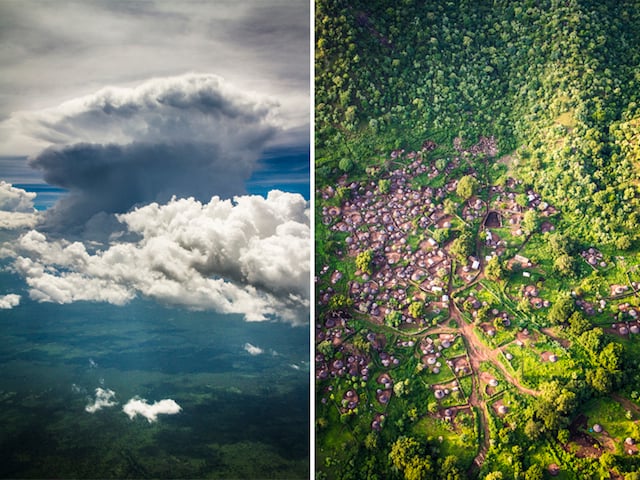 Photographer Joel Krahn has spent the last two years of his life putting his time and talents towards helping non-profits. And after two years of doing this work in his hometown of Vancouver, he was given the opportunity to take his endeavors overseas and shoot with On-Field Media, a media division of Nairobi-based organization Africa Inland Mission.
Over the course of the three months he was there, Krahn captured a gorgeous collection of aerial landscapes of the African environment — from the Nile River weaving its way through South Sudan to rural villages in Kenya.
Throughout his work for On-Field Media, Krahn was assigned to photograph in a number of remote locations that involved flying around in a small Cessna over the African landscape to get to where they needed to go.
"After flying over hours and hours of parched land, I wondered how anyone could live there," Krahn tells us. "But sure enough, whenever I looked for it, I could see evidence of civilization — whether it was a hut, a road, or the outline of a pasture."
Inspired by the world he was immersed in and the abstracted patterns below, he decided to use his new perspective to capture aerial images of the African landscape below.
When you're on the ground, you see only a small portion of what you're part of and can easily lose sight of the larger picture. But from above, you see that you are indeed just a small part of something much bigger. That's an element I try to put into all my photography. There's so much to this world, and we often focus on only ourselves. Broadening your worldview can really impact and enrich your life.
To see more of Krahn's work, head on over to his website, keep an eye on his blog or give him a follow on Instagram.
---
Image credits: Photographs by Joel Krahn and used with permission