Tinderella: Portraits of Tinder Dates Insightfully Capture the Awkward World of Online Dating
In the age of the Internet, dating has taken an interesting turn. Some would say it's for the better, some may say it's for the worse, but whatever your thoughts, there's no denying that online dating services are more prevalent ever before — especially among the younger generation.
Australian photographer Kirra Cheers decided to capture this strange, awkward world by meeting up with and photographing 'matches' she found through the dating/hookup app Tinder. The resulting series Tinderella is interesting, sometimes appalling and surprisingly artful.
The 26-year-old photographer used Tinder to set up semi-blind dates with complete strangers — semi-blind because, sans a few photos in their profile and a short bio, she knew little to nothing about them. Two months in, Cheers was 17 dates down and absolutely worn out.
As she had somewhat assumed before diving into this project, there were a number of dating paradigms that changed when Cheers' goal was to document the journey just as much as partake in it.
In speaking with Feature Shoot, she points out the role reversal that happens when you turn a camera on someone for the first date:
Most people wanted me to confirm my interest in them as a person and not simply as an art project. In this way, I saw it as a swapping of traditional gender roles — posing the question that perhaps men and women aren't all that different. Change the power dynamic and you achieve the same result. I found the role reversal to be empowering.
As you might expect from an app like Tinder, Cheers didn't just go on dates… she also had to deal with a good number of vulgar messages. She chose to include screenshots of these messages to present an honest documentation of the journey.
"Some people use the anonymity of the online dating world to become someone they aspire to be," Cheers tells Feature Shoot. "A version of themselves they otherwise wouldn't have the confidence to play in person."
Here is a selection of portraits and screenshots from Tinderella: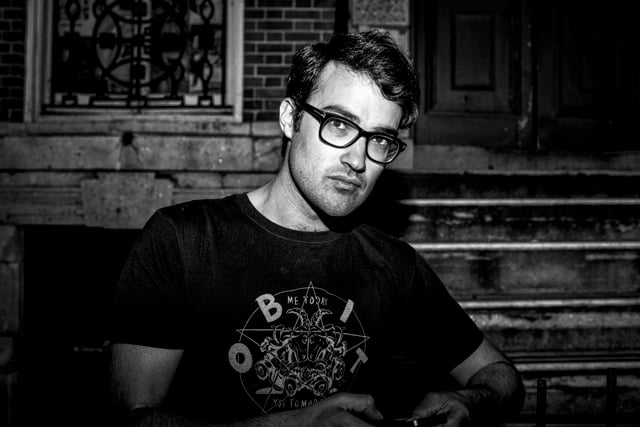 Besides the awkward firsts, the inevitably strange moments of asking a just-met stranger if you could photograph them and the string of NSFW texts she received, Cheers said the most surprising aspect is the number of platonic friendships that formed as a result of this project.
"In a modern world where time is such a precious commodity – online dating has become the norm," she says in closing. "Although I am aware that it can be successful, I would suggest that perhaps it's not healthy to 'shop' for a partner. Attraction is based upon so much more than physical appearance and an online application can't capture that story."
To see more of her work, you can head on over to her website, or give her a follow on Twitter, Facebook and Instagram.
(via Feature Shoot)
---
Image credits: Photographs by Kirra Cheers and used with permission