Photographer Juxtaposes Old Photos of Her Late Mother with Related Objects in Moving Tribute
When photographer Jennifer Loeber lost her mother suddenly this past February, Loeber found herself clinging to even the most mundane and seemingly innocuous of the possessions her mother had left behind. But, as is so often the case, these objects became a stumbling block, a barrier to moving on, rather than the source of comfort she had hoped they would be.
And so, in her poignant, powerful series Left Behind, she symbolically 'let go' of the hold these items had on her grief by sharing photos of them on Instagram alongside related archival photographs of her mother.

"I had recently become active on Instagram and realized that utilizing the casual aspects of sharing on the app was a way to diminish my own sentimentality towards the objects my Mom left behind," she explains in her artist's statement. "Each image is paired with an archival image of her that speaks to its subject."
Here is a selection of images from the series: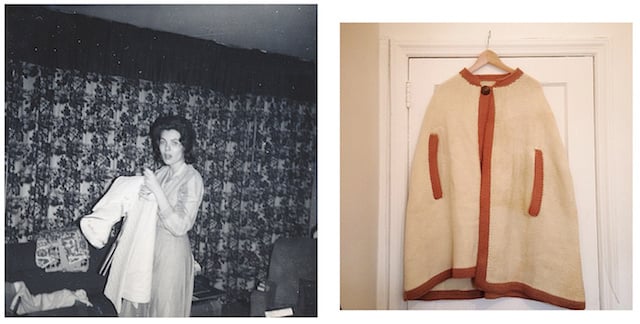 The loss of a loved one is a source of much grief and pain, but Left Behind manages to turn that pain into a touching tribute. By sharing these old images and meaningful objects with thousands of people, she's turned her grief into a source of inspiration for others, and honored her mother's memory in the process.
To see more of Loeber's work, or if you'd like to see all of the images in the Left Behind series, head over to her website by clicking here. And don't forget to give her a follow on Instagram as well.
(via Feature Shoot)
---
Image credits: Photographs by Jennifer Loeber and used with permission