How One Photographer Trolled the Nazis With 'Ideal Aryan Child' Who Was Jewish
At the young age of six-months-old, Hessy Taft became the poster-child for the Nazis. Chosen as the image most resembling the ideal Aryan baby, the Nazis plastered it across propaganda. What the Nazis didn't know is that this child was Jewish.
Born to Jacob and Pauline Levinsons, Hessy was only six-months-old when her mother took her to the photography studio of a well-known Berlin-based photographer Hans Ballin to get some baby photos taken. Photo session complete, Pauline and Hessy headed home and went about their lives. It wasn't until a few months later that Pauline was horrified to come across an issue of Sonne ins Hause, a Nazi family magazine, with the portrait of her child on it.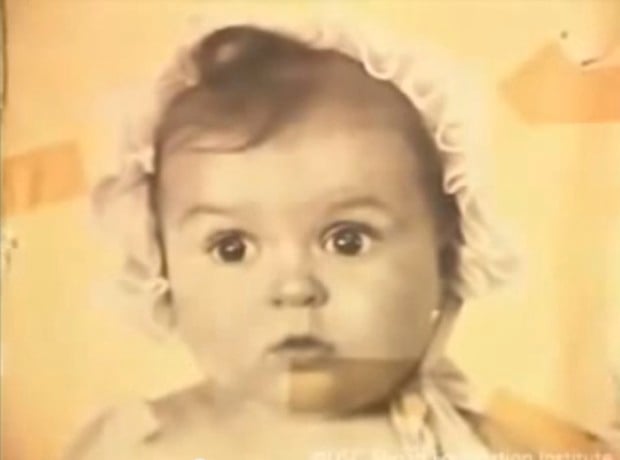 Afraid they would be outed as Jewish, Pauline immediately went back to the studio of Ballin. He told her that he knew her family was Jewish and in an effort to humiliate the Nazis, he purposely submitted the photograph to a contest they were holding to find the most beautiful Aryan child. Ballin said, "I wanted to make the Nazis ridiculous."
And did he ever. The photograph was chosen as the winner and was purportedly chosen by Nazi propaganda minister Joseph Goebbels, a man you might recognize.
The Levinsons kept Hessy at home as much as possible, away from the public eye, in case their identities were questioned. And while the Nazis never discovered the identity of Hessy, three years after the photograph went public, her father was arrested by the Gestapo on a tax violation. Thankfully – and in another ironic turn of events – her father was let off the hook by his accountant, who happened to be a Nazi party member.
It was this scare that pushed the family to their limits. Later that year, they moved to Latvia, before eventually finding their way to Paris. Their perils didn't end in Paris though, as it also fell to the Nazis. It was thanks to the French Resistance that the Levinsons were finally able to escape to America in 1949.
Eighty years later, Hessy's take on the situation is far more light-hearted than one would think. In speaking with The Telegraph, she said, "I feel a little revenge. Something like satisfaction."
(via Resource Magazine Online)