Nikon Kicks Wedding Photographer Doug Gordon out of Ambassador Program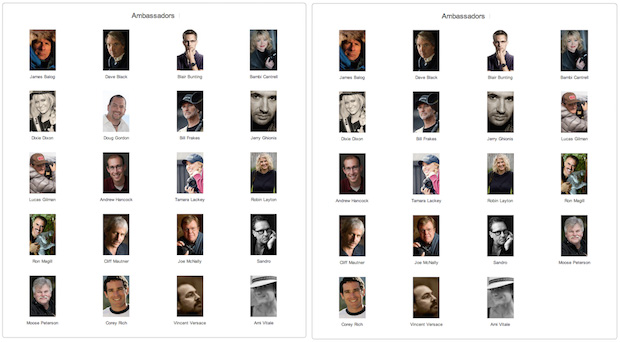 In light of recent reports of repeat plagiarism and other less-than-savory business practices, Nikon has officially removed wedding photographer and educator Doug Gordon from its ambassador program.
Gordon's professional downward spiral began in July of 2013 when photography 'wall of shame' PhotoStealers revealed that the photographer had plagiarized tweets, Facebook statuses, bios and even entire blog posts from others in the industry.
He and fellow photographer Jasmine Star were removed from the WPPI roster and, although Gordon was named a Nikon Ambassador and spoke at the WPPI Nikon booth, many believed they had paid a fair price and it was time to let bygones be bygones.
That is, until a couple of weeks ago when PhotoStealers discovered that Gordon hadn't, in fact, cleaned up his act.
Another instance of plagiarism was uncovered on Gordon's workshop website, and to make matters worse, more stories from disgruntled clients have surfaced. According to Photography Monthly, a former client came forward to say that Gordon sent a 15-year-old apprentice to shoot their wedding in his stead, and then called the police on them when they refused to pay.
But if the hope was that this too would be forgiven and forgotten, or at the very least forgotten, that doesn't seem to be the case.
As you can see from the screenshots above, Nikon USA has officially removed Gordon from its Ambassador page. Furthermore, the company confirmed to Fstoppers that he is "no longer a part of the program," so this isn't just an editing mistake.
He has also been removed from the lineup of speakers at Shutterfest, and we imagine that any other speaking engagements he has must be in some sort of jeopardy now that the friends and companies that were supporting him have turned their backs.
(via Photography Monthly)