Modern-Day Street Photographs of England Captured with a 130-Year-Old Camera
What's a photographer to do when they're in possession of a 130-year-old wooden camera and a 100-year-old lens, capable of capturing images using the wet plate collodion process?
Well, if you're Jonathan Keys, you set out on a mission to document the modern world around you using tools that are all but ancient in the world of photography… and you get spectacular results for your effort.
Roaming the streets of Newcastle, Keys captures the present-day scenery and citizens, juxtaposing the fast-paced, modern world around him with a photographic method that is aesthetically reminiscent of Newcastle's more humble beginnings.
In all, Keys captures no more than six photographs on a given day due to the labor-intensive process of wet plate collodion photography. He doesn't seem to mind it though. "it's definitely far more rewarding than digital photography," he tells My Modern Met, "because of the time and attention needed for each picture."
Here is a small sample of Keys wet plate street photography: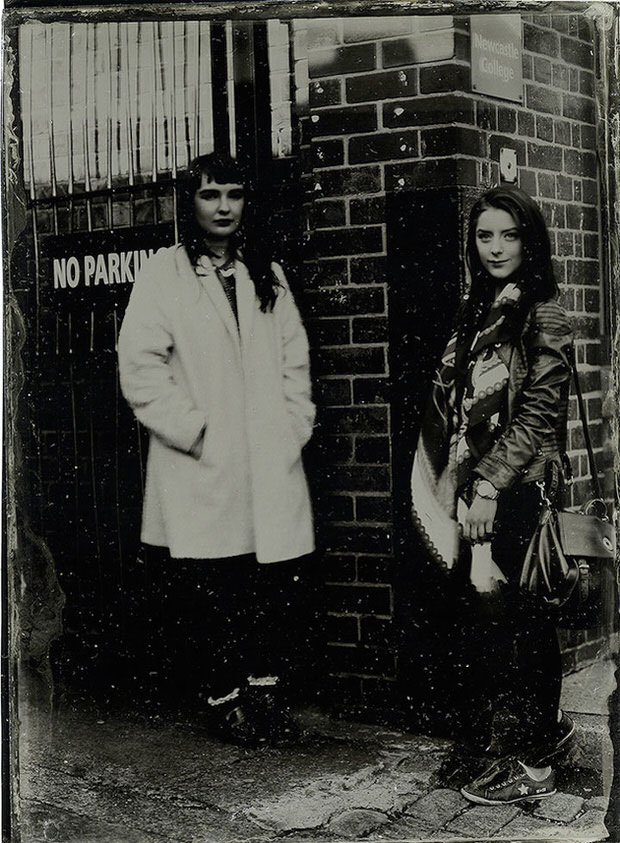 Each exposure — from prepping the plate, to exposing the scene, to developing and fixing the final plate — takes about 15 minutes to create, making this a strange choice indeed for street photography. And yet, there's something about these images that no amount of "retro" post-processing could recreate in earnest, making it all worth it.
To see more of Keys work, be sure to visit his Flickr account by clicking here.
(via My Modern Met)
---
Image credits: Photographs by Jonathan Keys and used with permission