Man Photoshops Himself Into Girlfriend's Childhood Photographs
What happens when someone proficient with Photoshop, such as a wedding photographer identified only as Wan, wants to make something sweet for his girlfriend of four years? You end up with this: a collection of Photoshopped photographs as creepy as it might be romantic.

In an effort to celebrate their 4th anniversary together, Wan decided that rather than an actual gift, he would take photos from his significant other's childhood and superimpose himself into the images. Stating in a message Wan posted on Chinese microblogging service Weibo, he shared "I want to send my love letter to little you, but without a time machine, the only thing I can do is come into your dream to meet you. [translated]"
However, beyond the above statement, most of the controversy lies in the Photoshopped images, as the subject matter in a few of the images is rather creepy to put it mildly.
Writing on his Weibo profile, in regards to the images, Wan shared, "I am sorry I don't have a surprise for you, because I believe staying with you in the past four years is the biggest surprise." I'll leave you to take that as you will.
There's no word on whether or not his girlfriend was impressed or horrified by the images, but from responses across the web, it looks about 50/50 on whether people deem it creepy or romantic. Below are a collection of the images he created, so we'll just let you draw your own conclusions.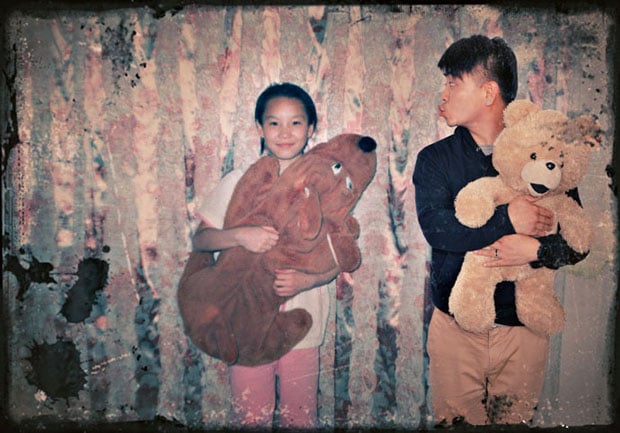 (via People's Daily via Kotaku)