Base Jumping and 'High Fashion' Meet in this Adrenaline–Fueled Shoot
What happens when you combine base-jumping with fashion models? Well, you end up with this. Teaming up with photographer Noah Bahnson, fashion model and base jumper Roberta Mancino gathered together some of his friends for a fashion shoot like no other.
Partially commissioned by fashion designer Roberto Cavalli, "High Fashion" was captured using GoPros attached to Bahnson's helmets and turned into this video that made its way to the public in February.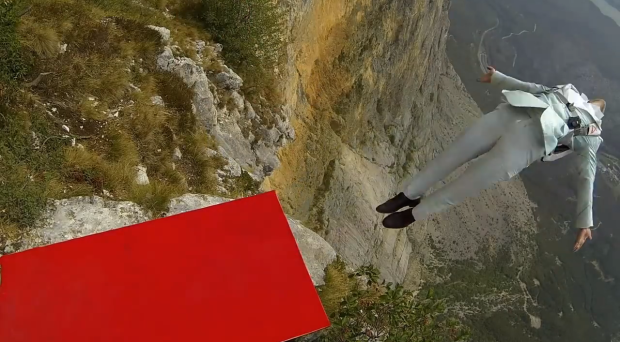 I must say, I'm an adrenaline junkie myself, but just the idea of trying to base jump in a constrictive suit or — even worse — a dress, makes my stomach a wee-bit queasy. Cavallie, Bahnson and Mancino truly showed us the meaning of "High Fashion".
Watch the short video for yourself at the top of this post and, if you want more mid-air photography action when you're done, check out this video of professional skydiving photographer Juan Mayer in action.
(via Picture Correct)