Hasselblad Makes the CMOS Sensor H5D-50C Official, Available Now for $27.5K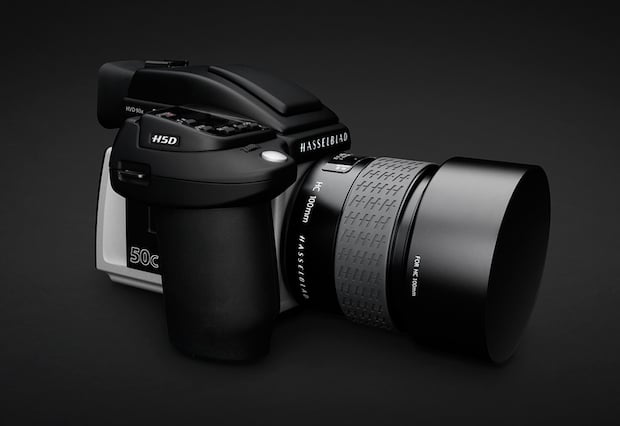 Just like Nikon did with the D4s, Hasselblad announced their CMOS sensor-toting H5D-50C before they… well… announced it. Revealing little in way of details, the company said that the camera would become official in March — and today, they fulfilled that promise.
Usually we end with the price, but it's worth mentioning right off the bat that the 50c won't cost users any more than the regular H5D-50: $27,500. Not that this is cheap, but the fact that they're not charging you more for what was supposed to be the 'world's first CMOS sensor medium format camera' is notable.
Camera specs include a 50MP CMOS medium format sensor, ISO up to 6400 that will 'still produce crisp clean images with perfect colours,' up to 14 stops of dynamic range, shutter speeds as long as 12 minutes, 1.5fps continuous shooting, Live Video in Phocus with higher frame rate, True Focus AF system with Absolute Position Lock and camera controls, the ability to work with tilt-shift and GPS recording capability.
Here are a couple of more views of the new camera:
"The outstanding ISO performance of this new CMOS sensor-based model has quite literally put medium format photography into a new light," says Hasselblad CEO Ian Rawcliffe. "Now photographers no longer have to be so concerned about shooting in challenging conditions."
To learn more about the camera, head over to the Hasselblad Press Room by clicking here. The camera is available worldwide today for the aforementioned price of $27,500. Pre-order now at B&H Photo.