Nikon Announces the D5300, Its First DSLR with Built-In WiFi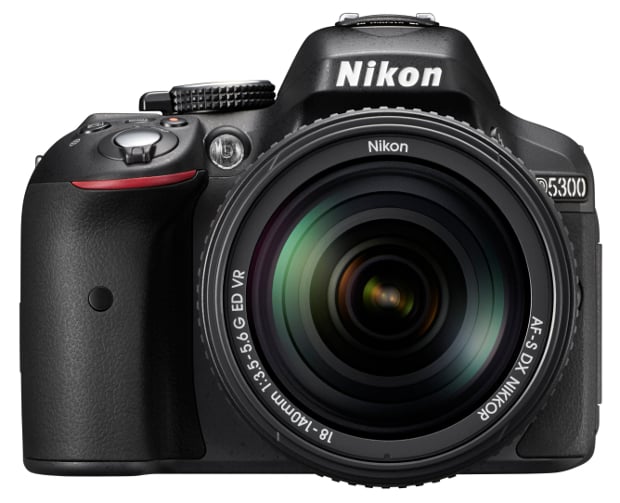 Adding to the deluge of camera announcements this month, Nikon chose today to release an update to its D5200 consumer DSLR. The new camera, the D5300, isn't a huge breakthrough, but Nikon managed to pack in a few new features that'll help the shooter keep up with competitors like the Canon 70D.
There are a few updates to the camera, but the headliner is the fact that Nikon has finally added built-in WiFi — no need to go out and purchase a WU-1a adapter. It's also the first Nikon SLR to feature built-in GPS.
The new WiFi and GPS features are joined by an "enhanced" 24.2-megapixel DX sensor without an anti-aliasing filter (say hello to sharper images and potential moire) and a powerful EXPEED 4 processor. That translates into the ability to shoot 1080/60p video, 5fps continuous in both live view and via the viewfinder, a max ISO of 25,600 and better battery life to boot (700 shots vs 500).
Other notable features include a 3.2-inch 1.04M-dot articulating display and a 39-point AF system that works with Nikon's Scene Recognition System for metering. Here are a few more pictures: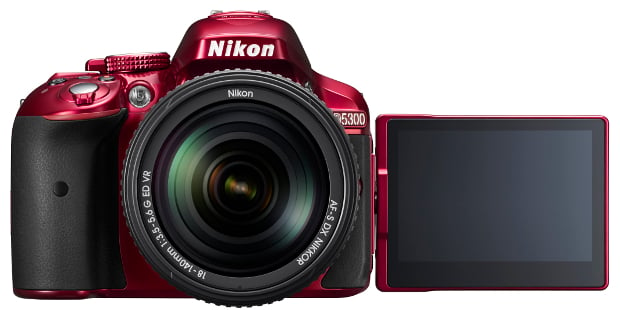 For more info on the new camera, feel free to head over to Nikon's press room and read up on the details. The D5300 will be available sometime this month in Black, Red and Gray for $800, or in a kit with the AF-S 18-140mm f/3.5-5.6G ED VR lens for $1,400.