Second Child Gets Less Space in Family's Photo Album, Study Finds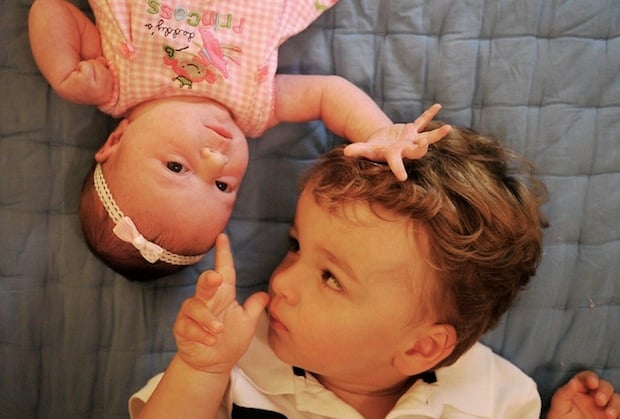 You probably already know this if you have older siblings, but a new British study has confirmed it: the first child gets all the camera attention from Mom and Dad.
Photo studio chain Venture Photography polled 2,000 mothers in the UK and found consistent trends:
A full 91 percent of the mothers said they obsessively photographed every detail of the first child's infancy.
A total of 87 percent said there were noticeably fewer images of the second child in the family collection.
Of the photos that were taken of the second child, 75 percent included the older sibling.
"Too tired" (83 percent) and "too busy" (78 percent) were the most common explanations for giving short shrift to the second child.
Almost all mothers (92 percent) said they regretting not having more souvenirs of the second child's infancy.
Photographic attention starts to swing back to the second child once the older sibling starts going to pre-school regularly, but by then the younger one probably already has enough material for years of adult psychotherapy.
The obvious lesson is to keep snapping away after the second kid arrives. Or, alternatively, teach the first one how to use a camera.
(via The Telegraph)
---
Image credits: Siblings by emerille and Ryan & Cody by tanya_little