Newspaper Chain in Georgia Shutters Its Photo Department, Lays Off Photogs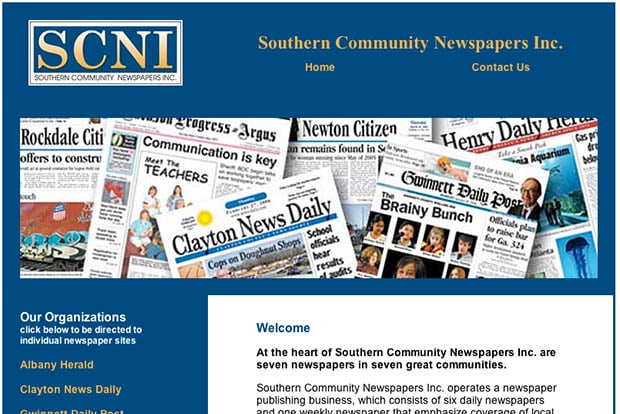 Less than two months after the Chicago Sun-Times closed up its photo department and disbanded its staff photography team, a newspaper chain in Georgia has done the same.
Southern Community Newspapers Inc. (SCNI), a chain of seven Georgian newspapers (five dailies and two weeklies), is completely shutting down its photo department and putting photo-making responsibilities in the hands of its reporters.

Jim Romenesko reports
that four photographers will be affected by this move: three of them are being laid off, while a fourth staff photographer is turning into the company's videographer.
Company CEO Michael Gebhart writes in an email that he believes "the era of specialization" is over and that the newspaper world is moving "into an age in which journalists need to be multi-faceted in their approach."
Here's what he had to say in the memo regarding reporters taking up the burden of photography as part of their responsibilities:
Journalists need to write, shoot video, post on the Internet and edit. The technological advances in the world of digital photography made this strategic move logical. How many photographers need dark room skills to develop film and make prints? Furthermore, it is certainly more economical and efficient to assign one journalist to cover and event in words, pictures and video.
Change in a newsroom can be burdensome. Our journalists initially recoiled from this change because of the added responsibility. However, most appear to be embracing this and are taking excellent photos.

In many cases, the pairing of words and photos has improved in that the reporters are more aware of the subject matter of the story, as opposed to the photographer choosing images based on the scant information found on a photo assignment sheet.
You might remember that after the Sun-Times let go of its photographers, the newspaper began rolling out iPhone photography training for reporters. No word on whether Southern Community Newspapers plans to follow that same path into iPhoneojournalism.
---
Image credit: newspaper darkroom circa 1985 by Robert Couse-Baker