Beautiful Studio Portraits of Birds in Flight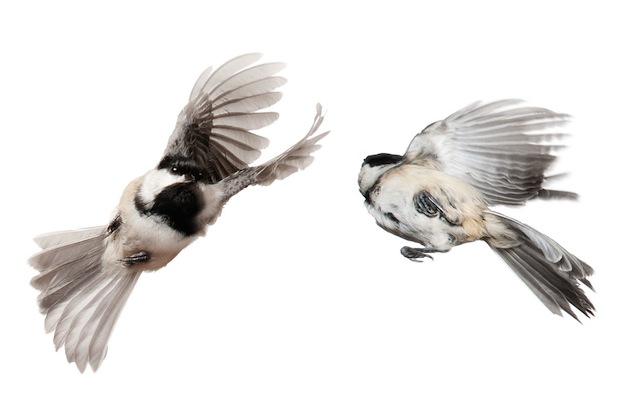 Photographer Paul Nelson spends the majority of his time shooting commercial work for big name clients like MAC Cosmetics or Target. But when the flow of work began to slow to a trickle over the past couple of years, he embarked on a personal project that he hoped would remind him why he loved photography.
Thus was born Aviary. Shot in partnership with Springbook Nature Center, the photo series captures beautiful studio-style portraits of birds taking flight as they're released back into the wild.
The series represents a balancing act between the advertising style of shooting — with its crisp white backgrounds and often highly controlled final product — and the unpredictability of photographing birds as they take flight.
Minnesota Original got a chance to see Nelson in action. Here's their short feature on Aviary:
Nelson chose to work with the center because of the variety of species he would have a chance to photograph. Springbook captures these birds, collects data about them, and then secures bands to their feet for further tracking. When they let them go, they allow Nelson a chance to take a photo of them using the specially designed IR photo booth he built specifically for this project.
Because he's capturing the photo as the bird is being set free, he gets only one shot to get it right. If the photo turns out badly, that it — no more chances. Fortunately, it seems he's had some luck capturing some fairly stunning photos over the course of the project:
As you might expect, this project has increased both Nelson's knowledge of and interest in birds. As time goes on, he hopes to expand Aviary to include more than just photos of birds taking flight. Already there's a photo of a bird perching mixed in with the complete series on his website.
To see the full series or check out more of Nelson's work, head over to his website by clicking here.
(via Slate)
---
Image credits: Photographs by Paul Nelson and used with permission.