The Magic of Firmware: Canon EOS M AF Speed Boost Seen in Videos
Earlier this month, Canon announced that there's a firmware update for the Canon EOS M on the way that will boost the mirrorless camera's sluggish autofocusing speeds by up to 2.3x. Given that AF slowness is one of the biggest gripes EOS M owners have with the camera, the news was likely music to many a EO M owner's ear.
If you want to see what this 2.3x looks like in real life, Korean photographer Daero Lee has published a number of comparison videos showing updated and non-updated EOS Ms focusing on things.

EOS M + EF-M 18-55mm @ 18mm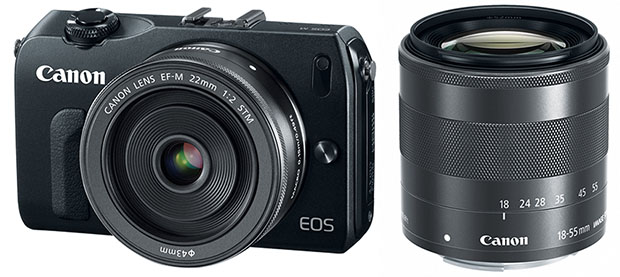 Here's a comparison showing the camera shooting at 18mm with the EF-M 18-55mm kit lens. Left side is old (slow) autofocus speeds with firmware 1.0.6, and right side is what the camera is like after the v2.0.2 update:
(This first test may not be a very good one due to the fact that the autofocus modes appear to be different in the two tests. e.g. multi vs single point)
EOS M + EF-M 18-55mm @ 55mm
Same test, except with the lens fully zoomed in at 55mm. Left is old and slow, right is new and fast:
EOS M + EF-M 22mm
Finally, the same test using the EF-M 22mm prime lens. Left is slow, right is fast:
---
Now if only a nice viewfinder could also be added in via a firmware update…
(via CanonWatch)