Photographer Captures Her Daughter's Special Bond with Wild Animals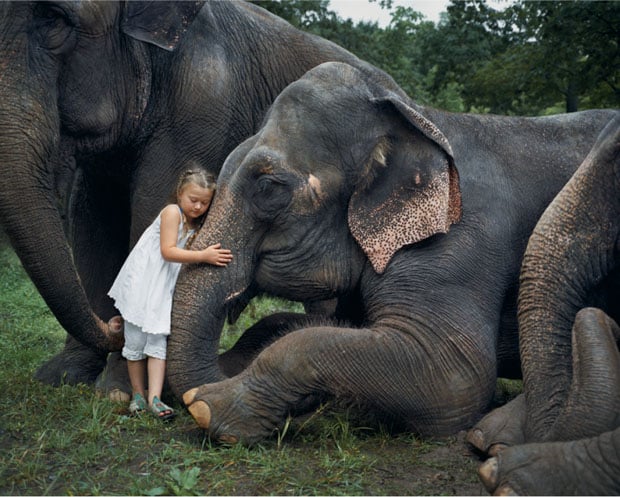 Some photographers make a name for themselves by creating portraits of children, while others create similar images of wild animals. Photographer Robin Schwartz does both — at the same time.
Since 2002, Schwartz has been photographing her daughter Amelia while the young girl interacts with all kinds of creatures in the animal kingdom. Subjects have included everything from dogs and cats to monkeys, kangaroos, and elephants.

Schwartz says her goal with the photographs is to present the animals as an ordinary part of our world, so the photographer refrains from glamorizing the animals or using them in cliché ways.
Amelia herself plays a big role in the creation of the images. The girl has become accustomed to requesting various animals to meet and coming up with concepts and color palettes for the photo shoots. From the time the project started — when she was just 3 years old — Amelia was taught to not fear animals, that the animals are her siblings, and that they're a "part of her natural world."
That isn't to say that Schwartz and her daughter are reckless with their image making: due to the care they put into doing things correctly and in a safe manner, the worst injury from an animal Amelia was received so far was being bitten in the face by a cousin's dog — and that was during a routine non-photo-related family visit.
Here are some of the photographs Schwartz and her daughter have created so far:
You can find more of Schwartz's photographs over on her website. The project's are titled Amelia's World and Animal Affinity. A photo book of Amelia's World was also published back in 2008.
Amelia Photographs by Robin Schwartz (via Slate)
---
Image credits: Photographs by Robin Schwartz and used with permission