This LEGO DSLR Comes with a Flexible Strap and External Flash
If you thought the LEGO Nikon F SLR we shared earlier this week was neat, check out this LEGO DSLR created by Taiwanese LEGO enthusiast RGB900. The realistic toy camera is created entirely out of various LEGO pieces, and features an external hotshoe-mounted flash unit and a flexible camera strap!

On the front of the camera is a lens created out of rubber LEGO tires. It features a red rubber band ring that resembles what you might find on a Canon L series lens.
From above, we see that the camera has an LCD panel, a shutter button, a hotshoe mount, and a mode dial:
On the back is an LCD panel, various buttons and dials, and a viewfinder that even comes with a "rubber" eyecup:
As we mentioned earlier, the camera has a removable flash unit. Here are a couple of closeup photos of the flash unit mounted on a hotshoe stand:
Finally, a couple of photos showing the entire LEGO SLR kit in all its fully-assembled glory: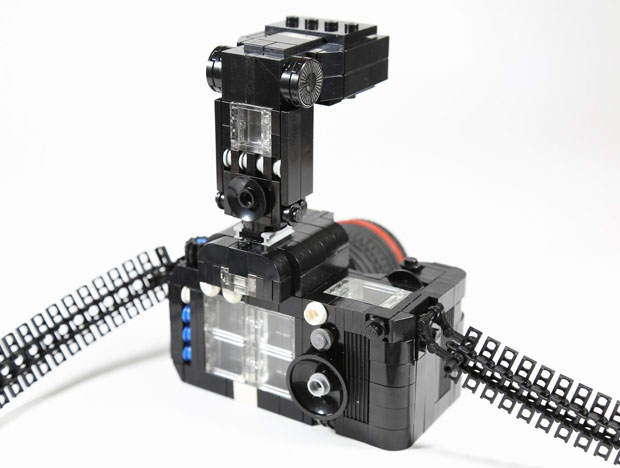 You can find higher-resolution photos through RGB900's Flickr photostream.
(via Gizmodo)
---
Image credits: Photographs by RGB900